By: TheTerminatorFans.com On September 21st, 2017
Arnold Schwarzenegger has been appearing at the very successful event An Experience With Arnold Schwarzenegger at the Hilton Metropole in Birmingham England (UK). Countless Schwarzenegger Fans turned up in the hopes of meeting their idol.
TheTerminatorFans.com correspondent- Jonathan Tam, managed to ask Arnold about the intriguing, highly anticipated and twitter trending next Terminator movie AKA Terminator 6.
Schwarzenegger gave the following bits of information:
Linda Hamilton is currently training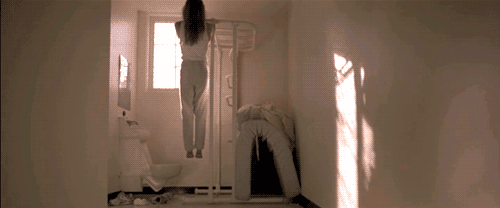 Awesome, now Terminator 6 is officially in pre-production, Linda Hamilton is in physical training to reprise her role as Sarah Connor! Expect an amazing body transformation because Linda will not let fans down. This also goes for Schwarzenegger who even visited the gym while in England to pump some iron for his role in Terminator 6. Schwarzenegger and Hamilton will be ripped for Terminator 6 that we can count on.
Terminator 6 will not be called Terminator 6, it will have another name.
Obviously a given as Terminator 6 is referred to as a sequel to Terminator 2: Judgment Day.
Robert Patrick will not be involved.
This will sadden many fans but maybe they could be holding him back for a later installment in the trilogy? Robert Patrick recently told TheTerminatorFans.com that he would be willing to play man or machine in a future Terminator installment. Fans took a poll and voted in high numbers for him to return as the T-1000 once again for Terminator 6.
Finally Schwarzenegger says…
It's going to ignore Genisys
Schwarzenegger said to the audience at the event that Terminator 6 will definitely start filming in March the first draft of the script is due to be read any time now. The story has been crafted by Cameron himself.
Schwarzenegger said Triplets should be his next movie after Terminator 6.
The sixth Terminator movie is definitely going to ignore Terminator Genisys… and there is a high probability that Terminator 3 and Salvation will be ignored too if this is a Terminator 2: Judgment Day sequel,- as cited of late.
There you have it Terminator fans, things are looking good for Terminator 6, all we need is the studios to hear the fans outcries over wanting Schwarzenegger and Hamilton to be the main focal characters/stars of the next movie and we are totally on the right track.
Update: more details have been revealed about how the Untitled Terminator Reboot will ignore all non-Cameron involved Terminator movies CLICK HERE TO GET THE INFORMATION