By: TheTerminatorFans.com On May 17th, 2018
Deadpool stood for something; it wasn't an all time classic movie but it was on the cusp of the new wave of Rated R, willing to surf that wave to be financially rewarded for doing so and on a lower budget. It set a trend- even though Tim Miller didn't carry over to Deadpool 2 (instead becoming the director of the new Terminator movie). Deadpool 2 has a plot similar to Terminator 2 and also has a joke that only hardcore Terminator fans will understand.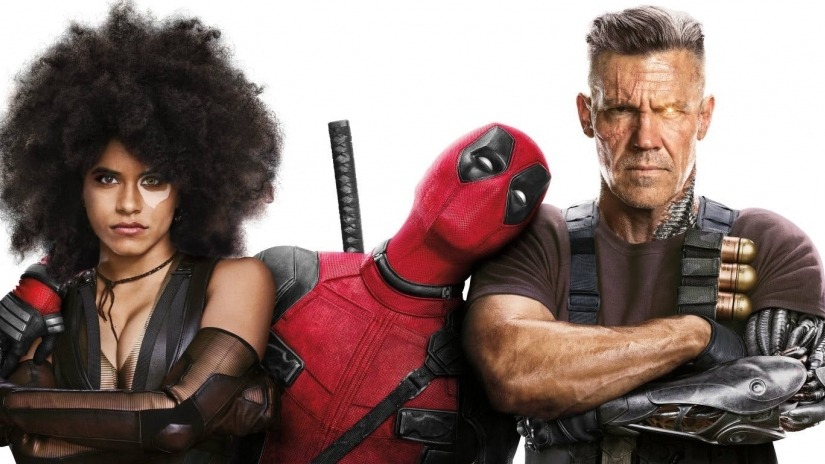 First off is Deadpool 2 a good movie? Well, it's hard to tell going back to someone on the internet saying it was terrible in statements that seemed fake (being that they were from a person who had not even seen the movie themself,- going by the word of another anonymous source but speaking on their behalf), this was recently shattered by people who have seen the movie and enjoyed a thrill ride of a movie.
We now come to Vulture; a website that has given the movie a not so great review, citing a huge problem with pop culture jokes and call backs… we knew that fourth-wall-breaking was going to get overplayed but Deadpool is a franchise that can get away with it (though there is a limit to everything).
In Deadpool 2 a time travelling Cyborg called Cable (Brolin) will come back in time to assasinate a teenager, it looks like it's up to Deadpool and Co. (X-Force) to stop him but a joke that went over the heads of many (including Vulture) will not go over the heads of hardcore Terminator Fans!
Vulture states:
Late in the hodgepodge that is Deadpool 2, the superhero joke-machine (Ryan Reynolds) confronts the muscular, time-traveling villain, Cable (Josh Brolin), who's trying to murder an adolescent mutant. Deadpool yells, "Hands off that kid, John Connor!" and part of the audience laughs and part of it stares dumbly, trying to process the movie's 674th pop-culture reference. But what's the joke, exactly? John Connor wasn't the time-traveling killer. He was the kid who the time-traveling Terminator was trying to kill — except (I think) in the last sequel, which no one even remembers, when he was trying to kill … his own mother??? Himself??? It's not worth the time it takes to process.
This is a fourth-wall-breaking joke aimed at Josh Brolin himself as he was the studio/director choice of McG to play John Connor in Terminator Salvation and in this original casting goal Christian Bale would have played Marcus Wright! Josh Brolin at the time turned down the role, it was a very minimal role that would have seen him sat on a submarine most of the movie and only physically come into the action later by rising out of his submarine and taking the fight to SkyNet Central, leading the resistance to lay an attack on SkyNet at a resort utopia of Hybrid machines trying to save the planet from humans by erm… killing everyone, kind of a mad crazy scientist cult of half human-half terminators led by Serena Kogan (Helena Bonham Carter).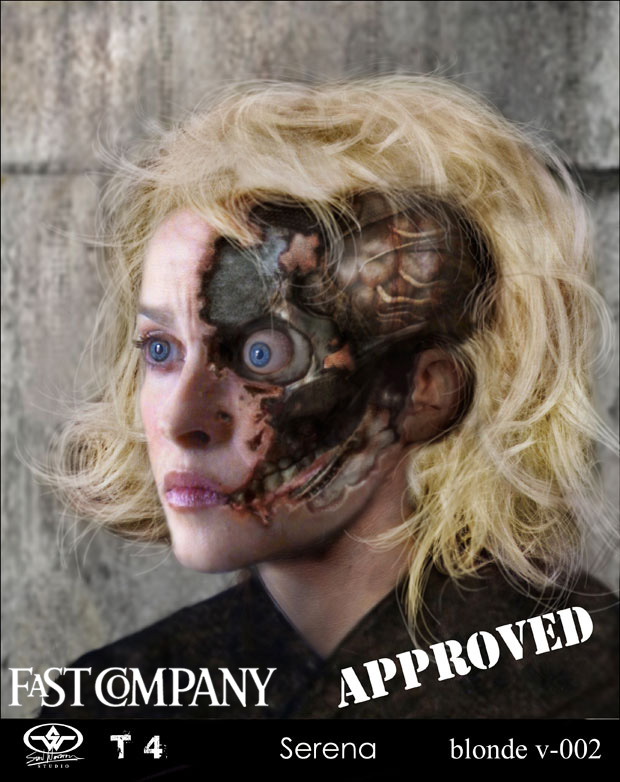 Christian Bale was more interested in playing John Connor so the script was fleshed out much more in order for him to accept and feel happy taking the role at the time, this is likely another reason Brolin didn't want to accept the script based on the story but also another couple of things could have affected his decision.
Josh told independent.ie:
"I know I reacted to that early on. Other movies came along and they said: 'Do you wanna do this thing? Do you want to do Terminator Salvation?' (which was released in 2009) and I was, like: 'No, I really don't'.

It's just not what I was into at that moment. I was really enjoying the types of movies that I was doing.

And then this came along, and Deadpool 2 came along, and there was just something really intriguing. I'm just late in the game, man."
Josh Brolin at the time didn't want to do large spectacle action/blockbuster movies and has only recently been accepting roles like Thanos and Cable with what seems to be an "oh fuck it" attitude because it allows him to obtain roles and green-light independent movies he actually cares about and wants to do. George Clooney once said he only does the Oceans movies so he can get to make the smaller films he actually wants to make.
Even Mackenzie Davis reveals the reason why she is doing Terminator (2019):
"If you do big movies, you get to make smaller movies, because all of a sudden you have this power," she said. "I would only make small movies if I could only make small movies, but there's a limit to that, to how long that can last. So you have to invest in yourself and then go back to making the scrappy movies."
Mackenzie is damn honest and we are appreciating that about her character and she also tipped off all the fans in an interview stating about Tim Miller wanting to ground lot's of humor in the next Terminator movie.
The final reason Josh Brolin might have said no to Terminator is creator James Cameron; the two had a falling out over Josh Brolin not wanting to star in Avatar…
"If I don't want to do Avatar, I'm not going to do Avatar. James Cameron's fucking calling me this name and that name. Whatever. If James Cameron came to me and said, 'Hey, man, why'd you say that?' I'd go, 'Because it happened.'?"
James Cameron later went on to recommend Sam Worthington for the role of Marcus Wright.
Maybe if they had reworked Salvation and actually had a made an independent-to-the-core (not just financially) Terminator movie Josh might have been game at the time to play a serious war movie, a "scrappy" Terminator movie but PG-13 ideals were not gonna let it happen and playing in James Cameron's universe resulting in success boosting Mr. Cameron's residual payment for story and characters might not have been an interest to Brolin anyway.
We wanted a more scrappy Terminator movie and the budget to be brought right down but with sounds of CG Arnold's, plane crashes and new more advanced Terminators it looks more unlikely. These days even TheTerminatorFans.com has to go to the independent scene to find films and stories that are enticing, mainstream just isn't for us anymore. Maybe one day the franchise will go back to its low budget, dark roots and maybe we will care more.
The last thought of the day is if they fuck the new Terminator movie up and have wasted Linda Hamilton… will we really be in a mood to forgive anymore? Being fooled four times in a row really will be an insult to all the fans who have hung in and waited for something worthy.