By: TheTerminatorFans.com On July 9th, 2017
Stranger Things is a show which both draws inspiration from and pays homage to- the much loved era of the 80's, featuring pop culture and many nostalgic references; this Steven King inspired show will feature something far more terrifying than the Demogorgon… it is going to feature/cameo 1984's THE TERMINATOR movie!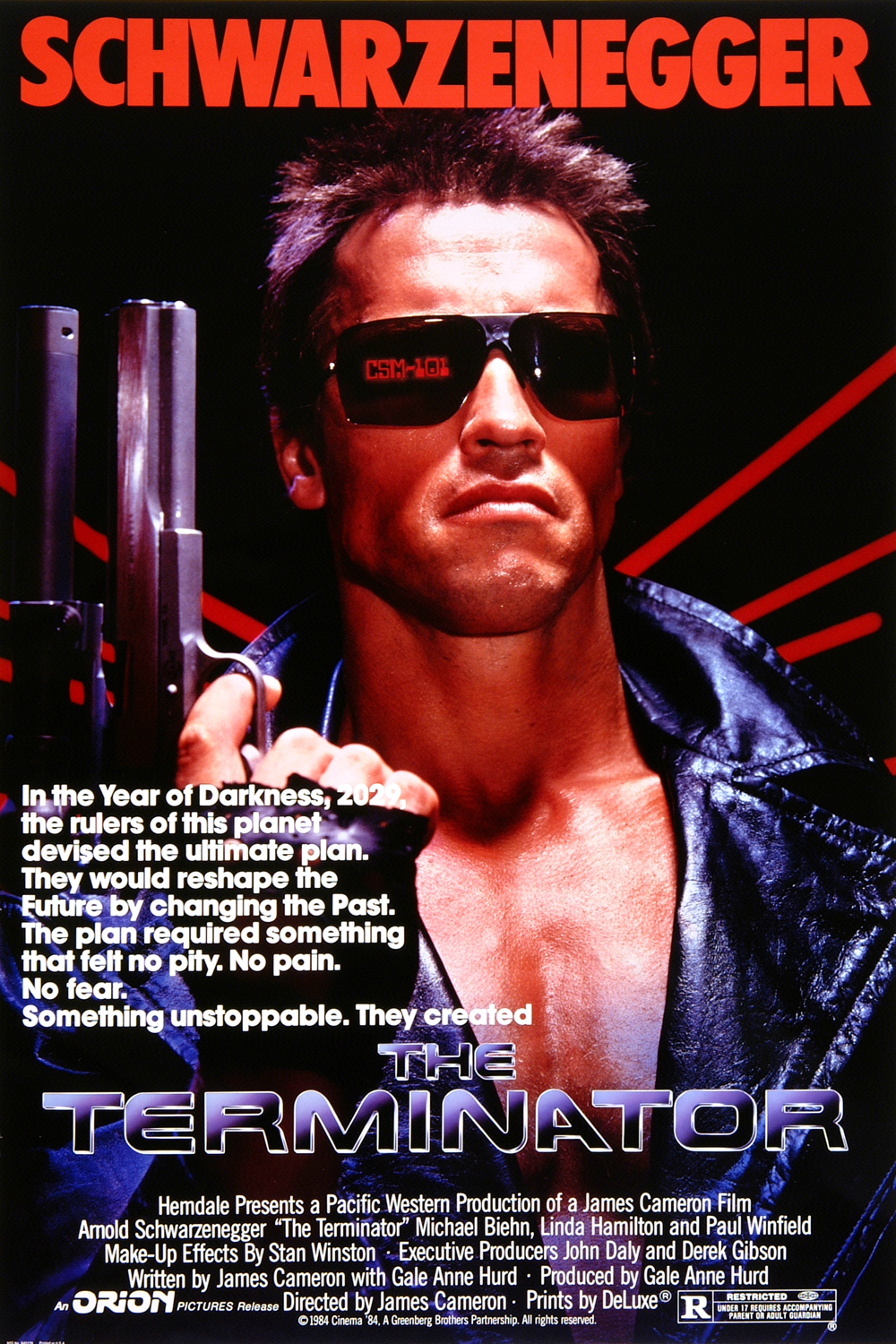 The Duffer brothers spoke to TVLine about The Terminator cameo/reference…
Matt Duffer told TVLine about references in the show:
"There was Indiana Jones and the Temple of Doom and Ghostbusters and Gremlins and The Karate Kid. The kids would have all seen those movies. They probably saw them multiple times, in fact, so they're able to reference them."
Ross Duffer explained about The Terminator's appearance to TVLine:
"It's playing at the local movie theater because [it came out] in October '84."
Sadly we might not have Arnold Schwarzenegger himself running through the streets chasing children threateningly with an Uzi 9mm (wouldn't that be so cool?) but Season 2 of Stranger Things will be set in the fall of 1984 and that means The Terminator is playing at the theater because as mentioned it was released in October 1984; the cult classic R Rated Terminator movie is going to be referenced when Stranger Things Season 2 Premieres this Halloween!
If you don't watch the show already,- there is a new reason to tune in to watch how The Terminator (1984) will feature/be utilized in the show.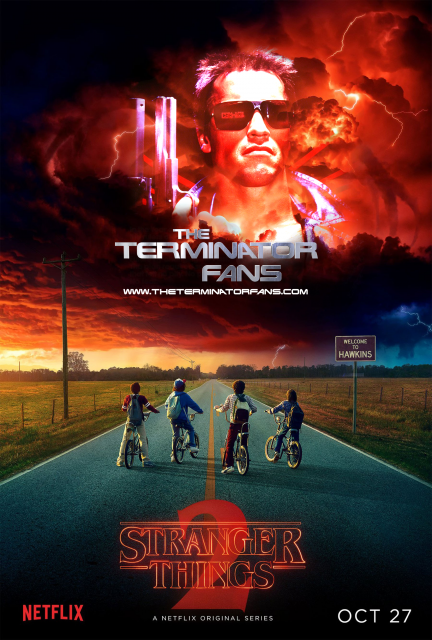 It could simply be a poster outside a cinema… or maybe the young cast of Stranger Things will sneak into a screening of the R Rated movie through a back door, or whilst no-one is watching, to watch one of the best movies of all time.
Season 2 of Stranger Things is promised to be more "horror orientated" with a scarier Demogorgon, apparently there are more than one of the beast… could it take on other forms like Steven King's IT perhaps (seeing as Demogorgon looks like IT's Spider form in Season 2 of the Netflix show) and bring a silhouette Schwarzenegger rampaging the streets with his .45 Longslide with Laser Sighting to the small town streets of Hawkins? Maybe that is wishful thinking but hey…
Tune in on October 27th (just in time for Halloween) to watch the first episode of Season 2 on Netflix as we wait with bated breath for a Terminator reference- hopefully to die for! Hopefully it will be in the first episode and they won't have us waiting too long into the season to see this.
Source: TVLine