By: TheTerminatorFans.com On January 19th, 2018
When talking about what the next Terminator movie should be called; TheTerminatorFans.com have been discussing for a long time now what we think the majority of fans wanted to see,- (it wasn't a sequel to Terminator Genisys) it included the return/revival of Linda Hamilton as Sarah Connor, we wanted James Cameron back and we did want a sequel to Terminator 2: Judgment Day… all of these things have come to pass and with fan support. The fans made it happen!
TheTerminatorFans.com also thought it would be extremely logical for the next movie to be called TERMINATOR: 3D- let's face it James Cameron loves 3D and well, calling the next movie TERMINATOR would be extremely ballsy and show the conviction this franchise has been severely lacking.
Of course the very first Terminator movie was called THE TERMINATOR- magically the solo name of TERMINATOR has never been used on a motion picture, instead Terminator (insert number here) and/or (insert title here) has been used as a format and it has gotten so that every biblical phrase (even with bad spelling) seems to be leading to a point of exhaustion for Terminator movie names.
Deadline reports that Brad Carlson of Paramount Pictures is taking a more hands on approach by taking the role of EVP Feature Film Physical Production on upcoming Skydance projects including "Terminator".
Skydance's upcoming slate also includes a sixth Mission: Impossible movie starring Tom Cruise which will be a summer tentpole for Paramount. In addition, the slate includes director Ang Lee's Gemini Man starring Will Smith as well as Terminator produced by James Cameron and directed by Tim Miller; both are scheduled for a 2019 release.
If the solo name of Terminator is used; then the 2D theatrical screenings of the movie would of course just be called TERMINATOR but the 3D screenings and subsequent home releases would be called TERMINATOR: 3D and we thought that was the best and most amazing loophole to erase Terminator 3: Rise of the Machines and everything that followed from the Terminator canon.
Back in December 2017 on Deadline it was reported that Paramount Pictures would be taking a hand in VR Cinema experience with Top Gun 3D and this was said…
Paramount has several films scheduled to come after this starting in 2018. One possibility is Terminator 3D, though nothing is set in stone.
Although logically it is a great loophole, it doesn't mean we want some stupid 3D gimmick movie that stands out like a sore thumb (flashbacks to Dredd's 3D sequence #DrugTrip) in a 2D presentation but it should be filmed in native 3D this time as well…
Terminator 2: Judgment Day 3D didn't blow peoples minds, it was a great nostalgic trip but 3D conversions are not the same as a pure 3D filmed movie with 3D Camera technology and Terminator 2: Judgment Day's 3D was described mostly as subtle in impact on the viewer.
James Cameron is lucrative in 3D and he also needs to keep the format from extinction because that is how he keeps his career going and the cash flowing- so why shouldn't this fan base be able to at least benefit off the back of that by getting a great 2D and 3D experience at the same time and in return James Cameron gets an extra push on his Avatar venture- so everyone is happy right?
This is all with the ideology that Terminator 6 actually turns out to be what fans want and not just another tent pole rammed up our asses for cash but the good news is more prep time has gone into this movie than probably any other Terminator movie since possibly the first movie and that James Cameron's good name is at stake with this next movie, if it stinks then Tim Miller will be the fall guy and we don't think Tim Miller would take being the fall guy well.
More is at stake than ever and this could give the fans the film we have been waiting for as pressure mounts against the studios (who can seemingly no longer rely on China for a big pay out with sub par movies- Star Wars: The Last Jedi gained no traction in China and failed miserably). Terminator needs to be good because the future of Paramount partly depends on it; or Disney may end up buying them out too.
Until the title is confirmed it is unknown if the next Terminator will be announced as Terminator and Terminator: 3D – there was also a point in time when Terminator Genisys also went by the name TERMINATOR at expo events when a title was undecided…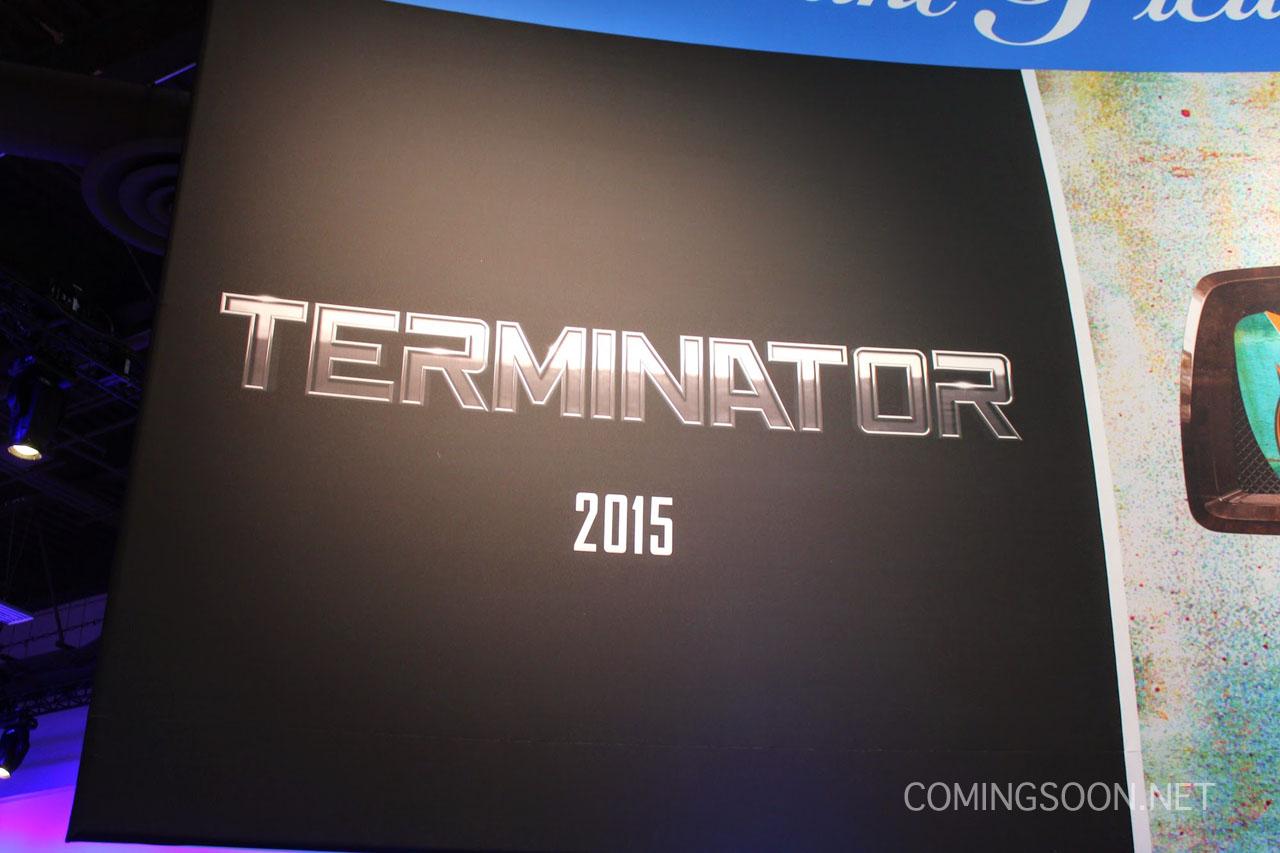 So, would you like this news to be true and would you like to see a natively filmed 3D Terminator movie?