By: TheTerminatorFans.com On May 31st, 2017
Some exciting details on the Chinese Blu-Ray release of Terminator 2: Judgment Day 3D have been brought to our attention by Terminator Fan 'James'. While these details are mainly for the China release it gives us some insight of what to possibly expect with the overall Blu-Ray releases planned for home release.
Terminator 2: Judgment Day 3D Blu-ray China
DigiPack / T2 / 终结者2 / Blu-ray 3D + Blu-ray
Diskino | 1991 | 1 Movie, 2 Cuts | 137 min | No Release Date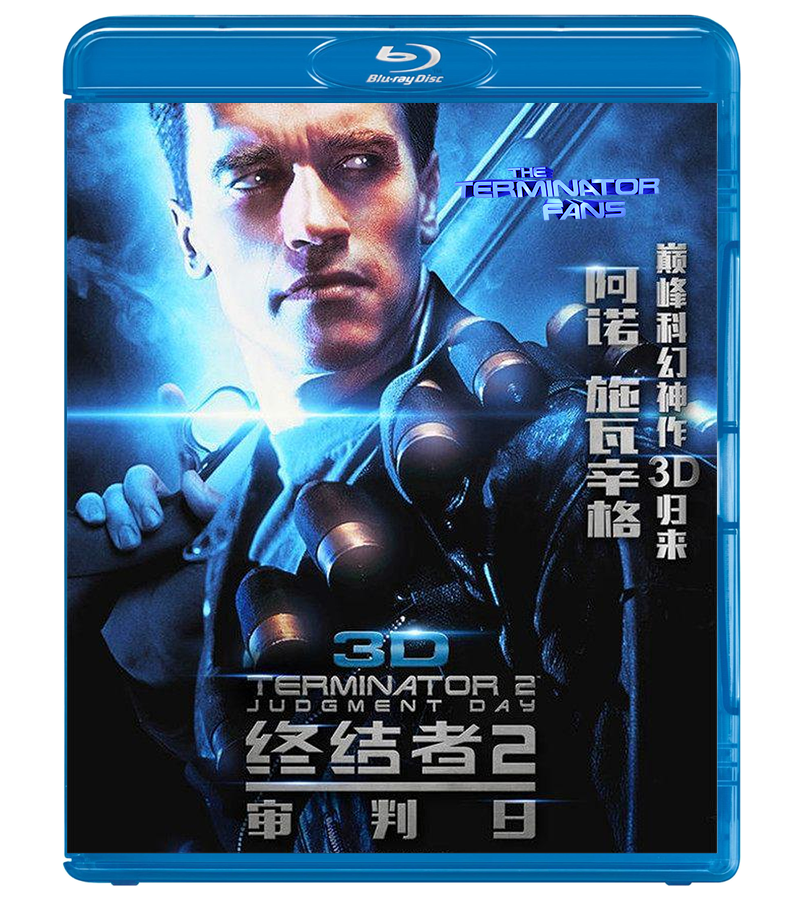 Image representative of final Blu-Ray minus digipack sleeve. Artwork is not confirmed.
First of all; the release is described as a digipack release.. this should be the standard of a 3D Blu-ray, a standard Blu-ray, a 3rd disc full of special features and possibly the good old digital copy download code for good measure- don't quote us on the digital copy but it should be likely! One movie, two cuts are mentioned… meaning it is highly likely the special edition will be contained in the release which should please many fans who are used to T2 home release editions being packed to the brim with content and bonus features.
Audio details thus far are TBA (to be announced).
Discs
Blu-ray Disc
Three-disc set (3 BD-50)
Blu-ray 3D
Video details are listed as follows…
Codec: MPEG-4 MVC
Resolution: 1080p
Aspect ratio: 1.78:1, 2.35:1
Original aspect ratio: 2.39:1
Interestingly we have 2 aspect ratios mentioned here and the original format… and in the image below containing Alien 3 as a guideline we get a little bit of an insight into the sizing/ratios. This means the 1.78:1 and 2.35:1 will be cropped versions of the original T2 aspect ratio, hopefully the original aspect ratio will be included regardless,  like James pointed out,- it could mean something or nothing at this stage.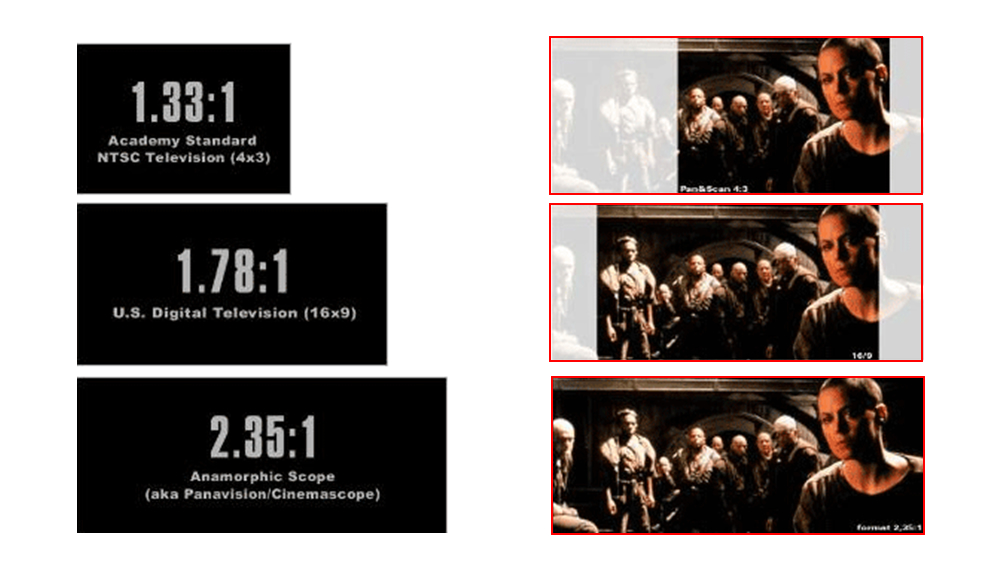 Subtitles
Mandarin (Traditional), Mandarin (Simplified), English
Packaging
Slipcover in original pressing
DigiPack
Figure/replica/props/memorabilia included
Obviously we cannot guarantee or confirm all the details at this stage, while the Blu-Ray specs should be a given for the wide release; we cannot be sure that all countries will get the packaging possibly containing a figure/collectible/memorabilia but these details do sound exciting and we hope that all countries get the same perks including Blu-Ray packaging containing a collectible!
Collectible not confirmed. TheTerminatorFans.com guess it might be an Endoskeleton Skull Release but we might be "wrong"!
Also this could just denote a new T-800 skull edition collectible which we have seen before and not, say, a small T-800 figure, other options could be a T-800 CPU chip. If there is to be a skull edition Blu-Ray expect it be more expensive, again that is just a given.
In the skull editions the disc is usually stored in a small slide out shelf contained within the base of the Endoskeleton skull.
Playback
Region C (A, B untested)
The US release will be by Lionsgate and limited details are currently available…
Terminator 2: Judgment Day Blu-ray United States
3D / Blu-ray 3D + Blu-ray
Lionsgate Films | 1991 | 153 min | Rated R | No Release Date
Worryingly so far there are no additional ratios mentioned, alternate cut (special edition) or collectible mentioned for the United states release but these could be updated in due course to reflect the new details mentioned for the China release.
US details so far…
Video
Codec: MPEG-4 MVC
Resolution: 1080p
Original aspect ratio: 2.39:1
Audio
TBA
Subtitles
English, English SDH, French, Spanish
Disc
Blu-ray Disc
Bonus View (PiP)
BD-Live
Blu-ray 3D
D-Box
Bonus View (PiP) means Picture in Picture, meaning we either have inserted commentary/bonus features overlaying the movie or it could indeed be a comparison mode showing the original movie and the remaster so you can clearly see the changes and improvement in the picture quality of Terminator 2: 3D.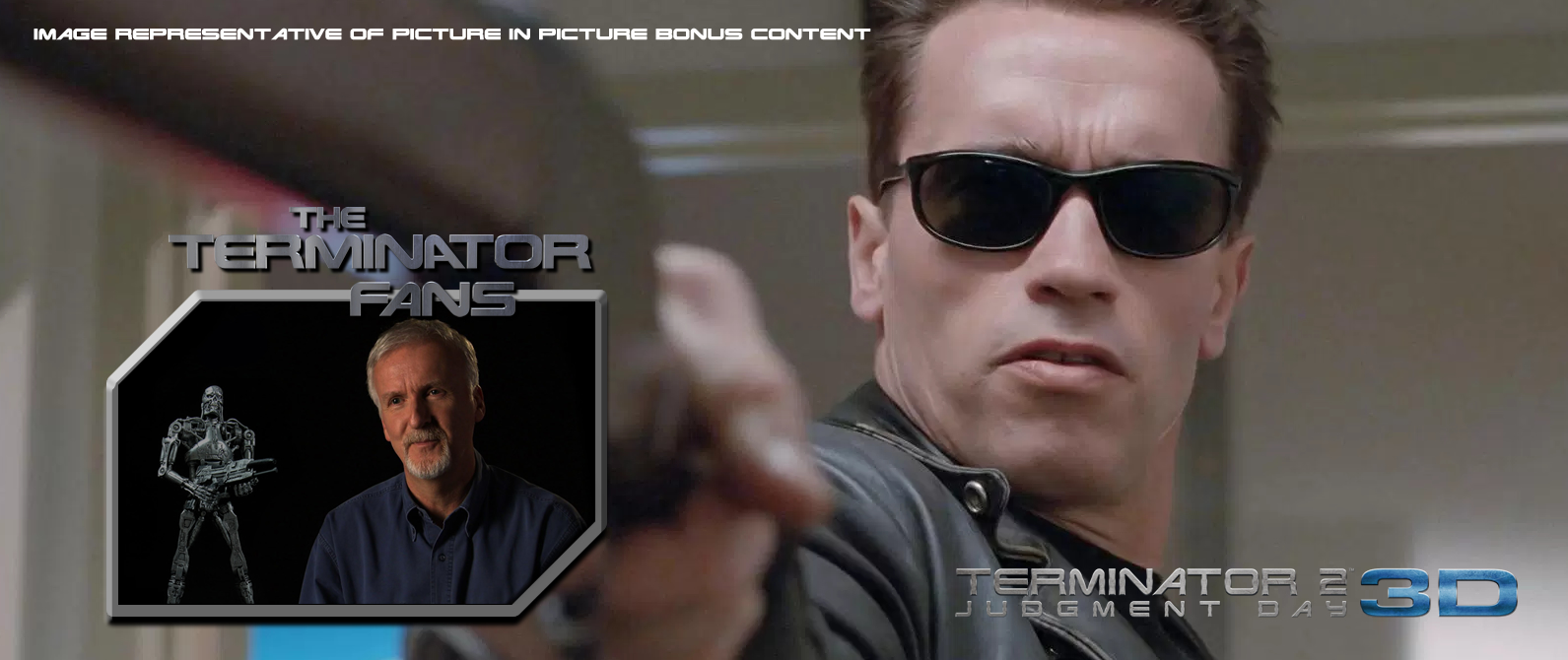 Some other basic familiar features here but what is D-Box… D-Box is a motion code experience but to have such a system set-up in your home theater… is definitelysomething for The Terminator Fans who have cash to blow away! Hopefully these motion chairs won't throw you across the room and terminate you during the Cyberdyne Systems explosion! but it is a cool feature to have programmed into this release.
Playback
Region A (B, C untested)
If China is getting a better Blu-Ray release then we may have to hit importers fellow Terminator Fans! Hopefully they won't urge us to keep buying multiple versions but also we should expect people to be buying licenses to offer us Exclusive Blu-Ray steel books and new designs/cover artwork also.
So, do these details excite you, any concerns you would like to voice? What do you hope the collectible is, would you be more than happy with a new Endoskeleton? Let us know in the comments below.
Source: Blu-Ray.com