By: TheTerminatorFans.com On July 21st, 2018
Due to production incentives Hungary is a choice location for American super-productions offering good tax rebates for filming in the country. As Terminator (2019) moves to Hungary we doubt a lot of information will be revealed from this filming location as the shoots should be mainly done in soundstages or closed off lots allowing security to be ramped up and cameras unable to capture filming.
Reports now conclude that Schwarzenegger is joining Gabriel Luna (Terminator) and Natalia Reyes (Dani Ramos) in Hungary (click actor names for reports of their arrivals in Hungary).
Hungary Tax Rebates/Production Incentives for Hollywood
Variety Exclusively reported that Hungary has increased the production incentive of movies from 25% to 30%…
Hungary, which has hosted numerous Hollywood blockbuster shoots and ranks as Europe's second most popular filming destination after Britain, has raised its production incentive from 25% to 30%. Hollywood movies filming in the country include the sixth installment of the "Terminator" franchise, starring Arnold Schwarzenegger, and Will Smith's thriller "Gemini Man," directed by Ang Lee.
Both Terminator and Gemini Man are movies being made by Skydance Productions.
The Hungarian National Film Fund submitted the tax rebate rise to the European Commission, which has given its approval. The support scheme, which is available for films, TV series, documentaries and animation shooting in Hungary, has been extended until the end of 2024.

The incentive has been increased to "preserve Hungary's leading position and competitiveness in the European film industry," according to a statement from the Hungarian National Film Fund. The country is Continental Europe's most popular destination for international production shoots, and second only to the U.K. in Europe as a whole. "The Hungarian film support scheme provides significant contribution to the development of the Hungarian film industry and to the country's GDP," the statement added.

According to the European Audiovisual Observatory's 2015 report, film production in Hungary accounted for 0.15% of gross domestic product – one of the highest proportions in Europe. The volume of production spending reached $400 million in Hungary last year.

"In addition to the tax incentive, Hungary's film industry has highly educated and experienced film crews, a variety of exciting and new film locations, and state-of-the-art sound stages," Andy Vajna, Hungary's film commissioner, said. "Budapest is the most popular location to shoot films in Continental Europe. With the increased tax incentive, we aim to strengthen the Hungarian film industry and to preserve our leading position in the international market."
Yes, Andy Vajna (Hungary's Film Comissioner) was a producer on Terminator 3: Rise of the Machines and an Executive Producer on Terminator Salvation and TSCC (as we know Executive Producers in most cases are usually contractually stipulated courtesy titles).
Schwarzenegger's Arrival in Budapest to Start Terminator (2019) Filming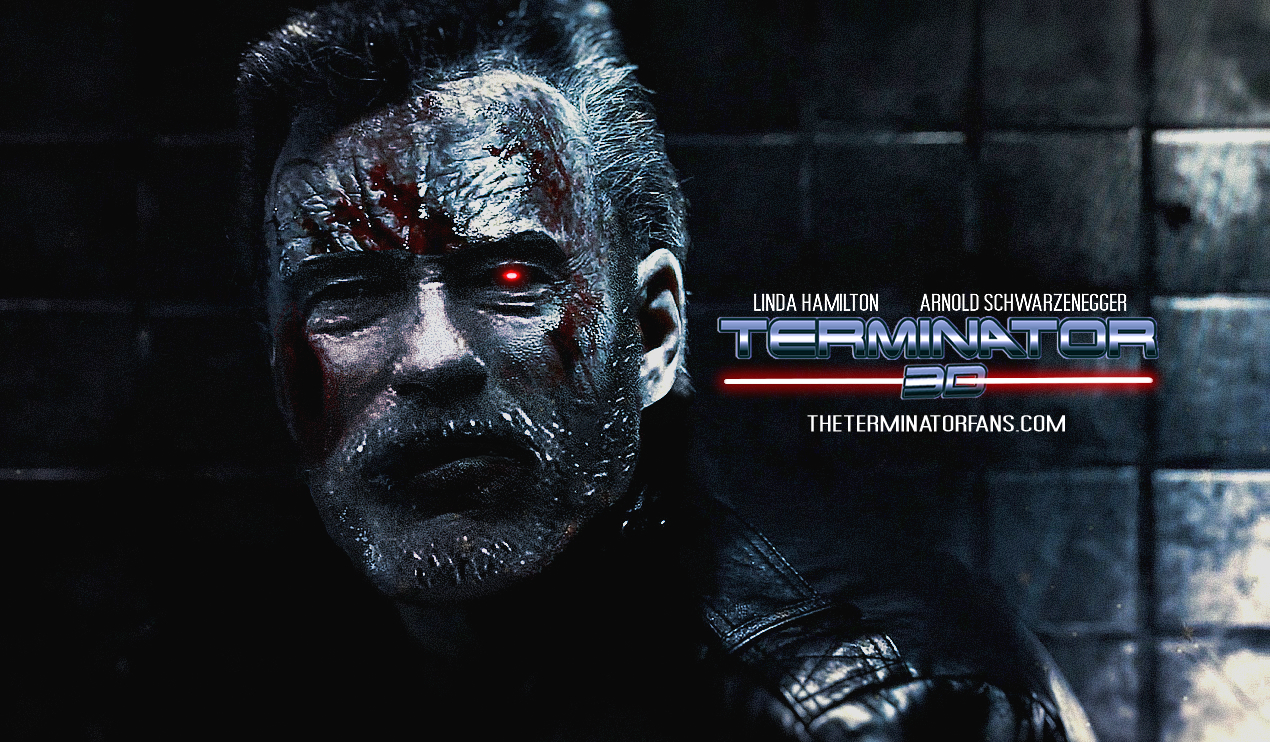 Aged Terminator With Beard Fan Art/Photoshop by TheTerminatorFans.com
blikk.hu reports that Schwarzenegger is coming to Budapest and (as anticipated by fans) he will possibly have a beard for filming as Schwarzenegger has been growing his facial hair over the last few weeks.
The production, after two months of filming in Spain, has been at the Nokia factory in Komárom, with Arnold Schwarzenegger (70) returning to work after heart surgery. The big hit of the latest episode of the series is the return of a legendary American actor actor to a former co-star, Linda Hamilton (61) , a Sarah Connor ….

… Therefore, Terminator 2 will be the continuation of the new part, ignoring the other episodes. Schwarzenegger will arrive in Budapest next week.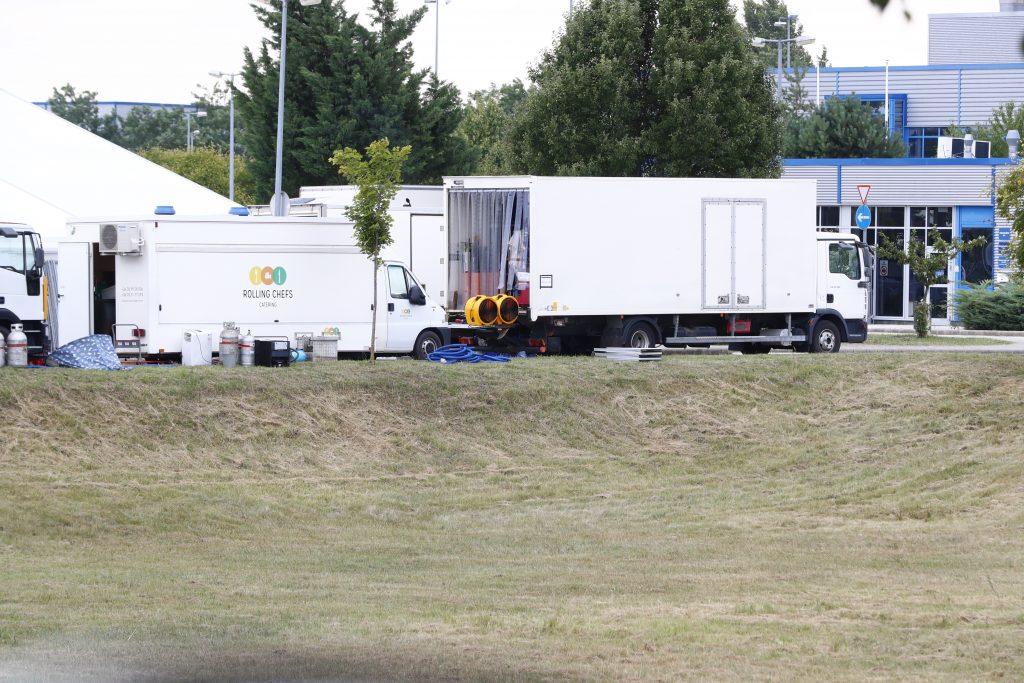 New part of Terminator is rotated in Komárom, trucks already arrived / Photo: Fuszek Gábor
Korda Studios Working with Skydance Productions on Terminator (2019)
Even though a listing for Origo Film Studios has been on IMDb (attached to the new Terminator movie) it now appears that the actual Hungarian studio being used for Terminator (2019) is Korda Studios. Korda Studios is another company with huge lots and soundstages and in our reports we anticipated that secretive soundstage filming would be key in keeping the next phase of Terminator filming as secretive as possible after public shoots on the project.
It looks like Korda Studios own numerous properties and reports are now concluding that a former Nokia factory is being used for filming which could be a recent acquisition for Korda (as Nokia has had some failures as a company of late- almost nearing Termination) as the Hungarian film market booms due to very good tax incentives which could be luring Hollywood long-term to the country for the foreseeable.
We speculated that a reported Plane Crash sequence featuring Schwarzenegger, central to the events, could take place on a soundstage environment but unless the plane is coming through the roof of the Nokia Factory; then our speculation could indeed be wrong (unless it is a green-screen affair). The actual Nokia Factory could be turned into anything, a factory, or if it has been gutted and cleaned out they could have had set builders build anything inside, streets, alleys, future war sets, a Hydro Plant Dam interior- anything you can use your imagination for (we simply don't know).
With Korda Studios now being involved we can't rule out that their numerous assets might be used at multiple locations or the different sets they have at their disposal; our speculation is exactly that, speculation and guess work.
www.bumm.sk has additional photos external to the location…