By: TheTerminatorFans.com On January 22nd, 2018
The new cover of Empire features a host of cinematic villains and Arnold Schwarzenegger's 'The Terminator' is nowhere to be seen, but Robert Patrick's T-1000 is front and center!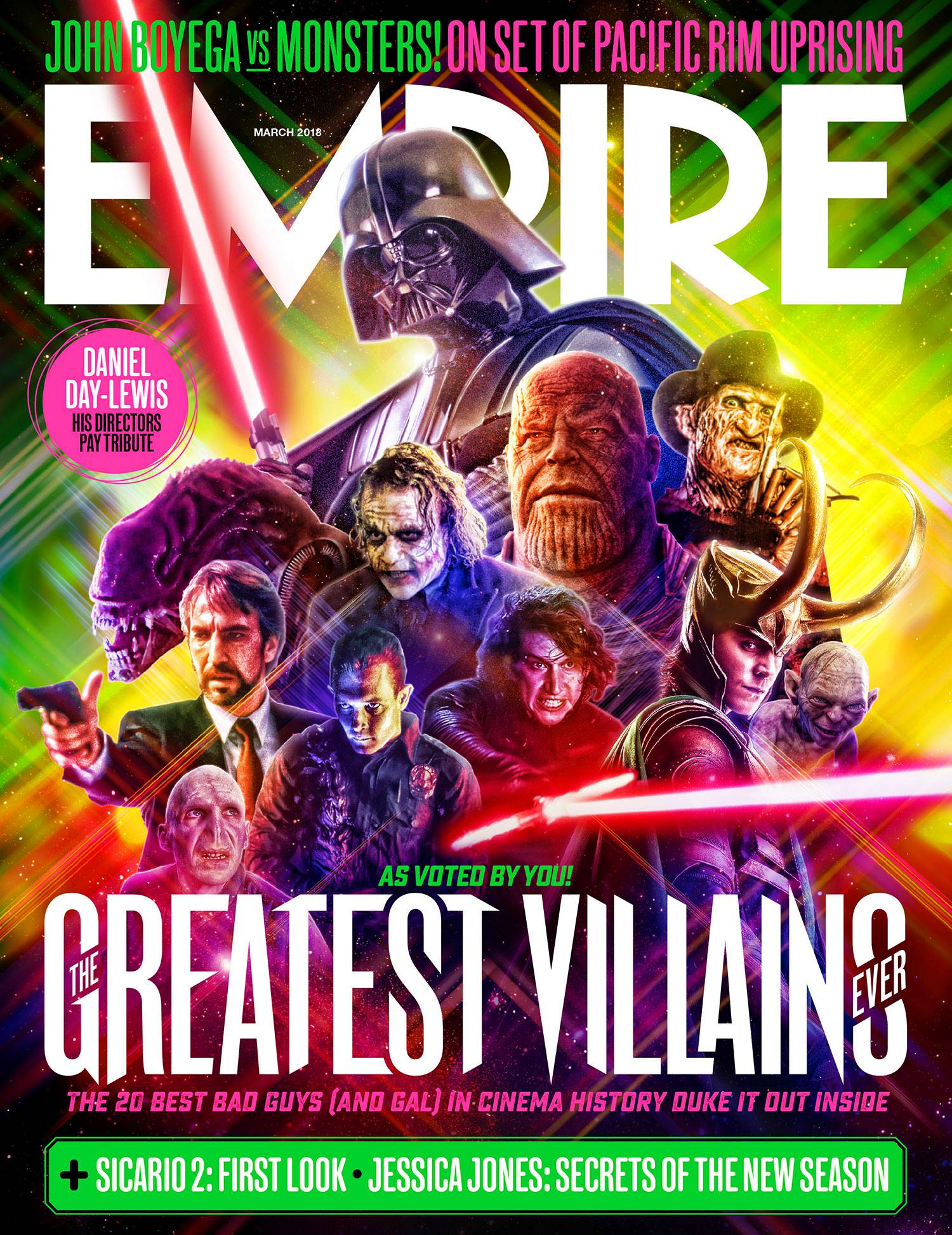 Arnold Schwarzenegger has now been a good guy so often in the Terminator franchise and parodied the character for so long that maybe the T-800 just wasn't cool enough to make it onto the cover of Empire's Greatest Villains EVER issue.
Has Arnold been dethroned as supreme Terminator bad guy once and for all by the equally badass Robert Patrick? Get the March 2018 issue of EMPIRE to find out if the T-1000 statistically defeated the T-800 by fan opinion.