By: TheTerminatorFans.com On August 30th, 2018
Paramount Pictures have revealed that the Untitled Terminator Reboot will now be released a week earlier on November 15th 2019 (instead of November 22nd 2019). This is now the second date change and hopefully the last (July 26th being the original date which shifted to November 22nd).
To us it just looks like the studios want to get a week head start on Wonder Woman 1984 which is connected by James Cameron's Terminator 2 3D marketing controversy but also might fuel talk about feminism, if that is a tactic the studios wish to exploit?
We consider releasing Terminator around Wonder Woman 84 a little bit of a bad omen created by Cameron in a bid to recreate Paul Feig style media traction/attention for the 3D re-release of Terminator 2 in theaters last year but it felt like it all backfired and didn't kick off as anticipated.
Gal Gadot refused to fuel attention by not even responding to James Cameron's challenge on the feminist values of the first Wonder Woman movie a while back (citing Sarah Connor as the superior feminist icon). Instead Gal left it a little while to respond so as not to give Terminator 2 3D the promotion that Cameron was seeking.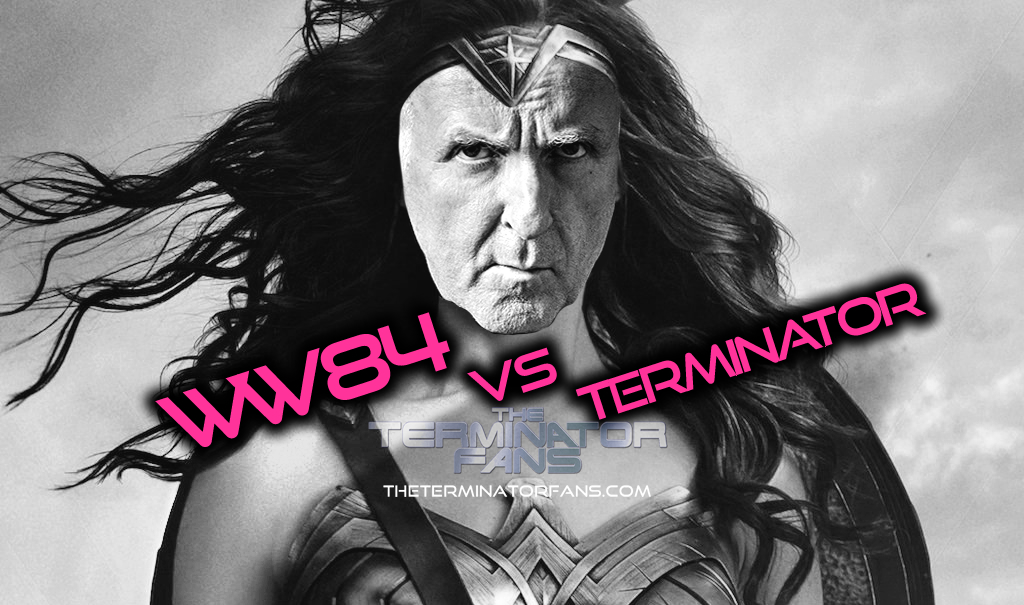 Gal Gadot spoke to Entertainment Weekly about Cameron's comments:
"First of all, I'm a big fan of his work. His movies are great. He was very innovative in many things that he did, and I've got nothing but great things to say about the creative and professional side of his work, when it happened, the timing of when it happened, he was promoting another movie of his. It was like he was looking for publicity, and I just didn't want to give him the stage."
Audiences and fans are really starting to see through controversial marketing tactics and TheTerminatorFans.com really cringed at the whole diabolical event involving James Cameron, Patty Jenkins and Gal Gadot.
Why couldn't they just release the Terminator movie on a similar date to when the original Terminator movie was released (October)?