By: TheTerminatorFans.com On August 12th, 2017
Wow, who'd have thought it- fans really didn't give McG enough credit for his vision of the franchise or what he was trying to make happen for us; it was unclear how William Wisher's original involvement in a proposed Terminator 5 and 6 would pan out but… now things are much clearer.
McG was going to direct Terminator 5 and 6 scripts written by William Wisher and they would have been sequels to Terminator Salvation and not a full reboot directed by Justin Lin, as originally thought.
William Wisher told Cinema Blend:
I was looking to, in those two films, to close out the whole story and to explain things, or reset things that I thought had gone awry in Terminator 3 and Terminator 4, including bringing Linda Hamilton back as Sarah — kind of unkilling her. And then kind of glimpsing the final chapter of the war where you see it all – the first Terminator being sent back, and then Michael Biehn being sent back, things like that.

I was developing the potential sequels that McG was going to direct. He directed [Terminator: Salvation], and he had more to do. And then the whole thing blew up over a lawsuit having nothing to do with either of us… I just wanted to close all of the loops, and bring the story full circle. And we didn't get a chance to do that. Things moved beyond us, and the rights went to someone else, and then they made their own Terminator 5, and… Terminator 5, I guess [laughs].
We know these movies were set to bring back Linda Hamilton and Arnold Schwarzenegger in major lead roles, McG also had interest in bringing back Robert Patrick to the franchise as a scientist who would advance the T-1000; a possible Hybrid Scientist character, if we take into the account the abandoned hybrid story arc removed from the final cut of Salvation.
McG was going to direct what Wisher describes as "the closing of the loop" which is something fans of the original movies always wanted to happen.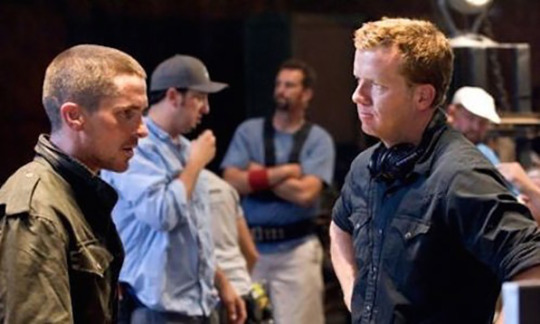 McG told FearNet back in 2009 the following:
I like the idea in a prospective next picture that you meet Robert Patrick the way he looks today, and he's a scientist that's working on improving cell replication so we can stay healthier and we can cure juvenile diabetes and all these things that once again sound like good ideas — and once again live as an idealized expression of ourselves. So imagine seeing a sixty-year-old Robert Patrick and knowing, 'Holy shit! That's gonna be the T-1000 – who comes back perfect, lean and the whole thing.' I haven't concluded that, but Robert and I had dinner the other night and talked about it.
We decided to catch up with William Wisher to talk about the proposed Salvation Sequels, as it has seriously peaked our interest…
The TerminatorFans.com: Did you have many meetings with McG about Terminator 5 and 6?
Oh yeah. I worked with McG on it for a while (Terminator 5 and 6). I wrote the two treatments. We were gonna move forward and then progress was halted by the rights lawsuit.
The TerminatorFans.com: McG mentioned a couple of Terminator Salvation Sequel ideas, sending John Connor (Bale) back in time to warn the world and, if we remember correctly, a post apocalyptic London (UK) was mentioned to be the setting at one point… was this part of your treatments?
London wasn't part of what I was doing. I was doing the future, but more like the present future. And attempting to re-work certain elements of  the 3rd and 4th movies and close the story and loop out for the fans.
This very much sounds like William intended to evolve the war with McG to build up to 2029 but with the sequel to Salvation still building to that technological advancement of SkyNet and the machines over the course of two sequels to Terminator Salvation.
Salvation was set in 2018 building to perhaps a final movie in the trilogy in 2029 (the sending back of the T-800 and Kyle Reese in Jim's true blue collar vision). We know Genisys tried to do this in the opening scenes but it wasn't Michael Biehn- so for us it just didn't work.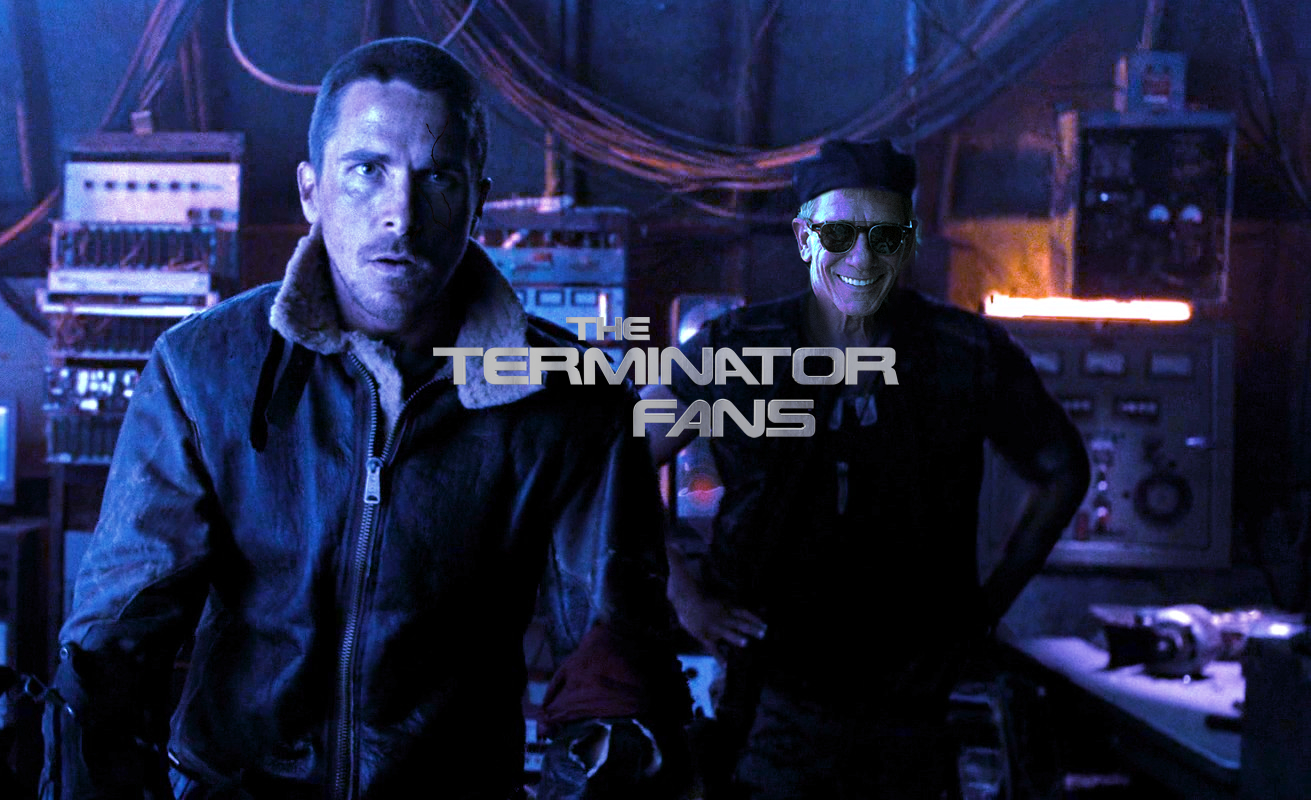 This really sounds like it would have been a good way to close out the series for the old era Terminator fans until the inevitable reboot and it strikes a strong chord with one of things we wouldn't have minded to see happen over Terminator Genisys.
We liked that Salvation had no humor and that it was originally intended to be Rated R but something went wrong on the executive side of the decision that hindered the overall vision. We didn't like the giant Harvester Terminator or the overuse of CGI but we enjoyed the gritty aspects and if it had been down-scaled somewhat along the lines of the machines being more retro and less smiley and more simplistic (practical effects) with the added threat of Rated R; we would have enjoyed it way more.
In retrospect it's sad to know that McG didn't get to direct the treatments by William Wisher… did fans just get cheated out of two great Terminator movies here? it is highly possible. The original script for Salvation was actually quite interesting.
James Cameron also recommend Sam Worthington for the role of Marcus Wright and if Wisher's treatments had been used then that character could have resurfaced as a bad Terminator (he did lose his heart) or SkyNet had copies of Marcus backed up, he was prototype Infiltrator after all. The Salvation vision not continuing also feels like a strike of failure almost against Sam Worthington and Avatar.
One of the main problems with Salvation was the hefty rewrites in a short frame of time but we still consider Salvation (although flawed) to be the best non-Cameron directed Terminator movie… to hear that Linda Hamilton would have been brought back is always music to our ears and we dearly miss the William Wisher, Gale Anne Hurd and James Cameron triangle of tasty creative goodness.
Salvation was more style over substance, but with Wisher, Linda, Arnold and Robert on board this was set to change. If we were building to Jim Cameron's final vision of the future war it could have pleased many fans.
We do however agree with Cameron about the fact Terminator movies should be set in the present day but the Salvation movie grounded itself in a sense of reality that was manageable as a trilogy until a more costly final installment was to give us the full scale future war.
We still think Salvation deserved a sequel and rebooting was too quick off the mark, we understand Skydance wanted to try something new but that trying something new could have been an R Rated Salvation Sequel that did as William said, reversed problems and continued the series/restored it back to some coherant form. We have gone on a long time about a direct T2 sequel but is ignoring Terminator 3 and 4 the right way to go? Sometimes that just seems like a cop-out.
Terminator Genisys really disconnected itself from the ongoing story of the first 4 movies and shot off into its own series of events but the aging cyborg flesh element could be salvaged and used as a valid way to bring Schwarzenegger back as the title character again.
Could William Wisher's treatments be used at this late stage for Terminator 6, could they be utilized/re-worked if he and Jim Cameron sat down and looked at the bigger picture?
What do you think?