By: TheTerminatorFans.com On July 7th, 2018
We've never heard a bad word about Linda Hamilton, described by many to TheTerminatorFans.com as extremely loving, kind and happy to give fans her personal time. While she is busy working on the new Terminator movie it has not stopped her interacting with fans on the streets of Spain and accepting selfies and hugs with her admirers.
We continue to be very happy for Linda and her Terminator return; to us it is quite honestly the biggest and most meaningful part of the new Terminator movie and even the most exciting event we have witnessed in the franchise for decades- to have Linda's great acting ability and her perfectly portrayed (and set in stone) character of Sarah Connor back. She can never be replaced.
Linda looks great and the reaction of the world to her return to this franchise has been really wonderful to watch. So much well deserved love. For us the franchise was never right without her.
We obviously can't wait to see Linda on the big screen and we also look forward to seeing Linda in more movies, we want to see her get offered a ton of roles, of varying types and genres, after this (and Hollywood- don't just offer her Sarah Connor clone roles, Linda deserves more than that, she also loves doing comedy) we also really want to see Linda do some independent movies too.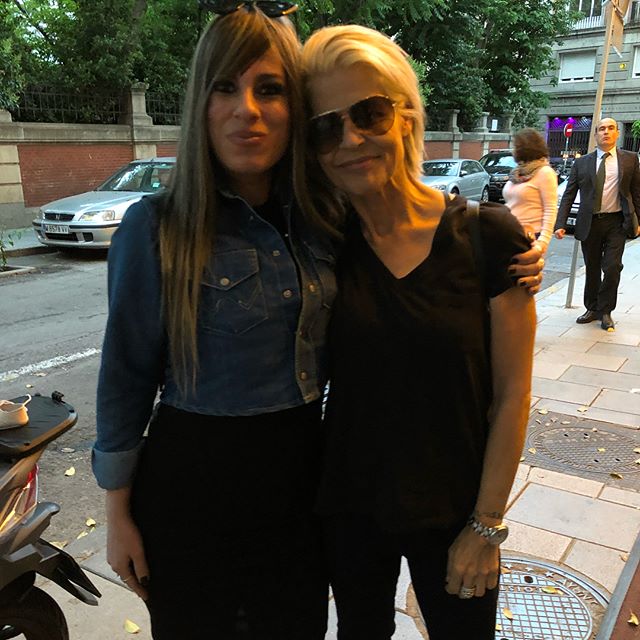 Linda didn't have to do this movie and if she had wanted to she could have told Jim to go fuck himself (in the kindest way possible) and we would have respected her decision as we did when she turned down Terminator 3: ROTM; her turning down T3 actually allowed the franchise to potentially be saved later down the line. Had she starred in Terminator 3 it would have been much harder to retcon/requel the franchise today.
Linda has not starred in a bad Terminator movie and if this movie is her first bad Terminator movie we will rage harder than the machines! Right now all our faith is in Linda and regardless of how this movie turns out- we know that Linda will be totally on form!