By: TheTerminatorFans.com On April 9th, 2019
Linda Hamilton and James Cameron used to be married, so getting a call from your ex to come back to a franchise is kind of a big deal but both Jim and Linda have always stayed on good terms and even more so on a professional level; with Linda Hamilton not wanting to be involved with Terminator without him. Now that Jim is a producer on TDF Linda felt more open to a return but still needed to think on it and we totally respect that.
Linda told ET at CinemaCon:
"You know, it was basically a phone call from James Cameron, well, he had to call me three times for me to call him back… but once he told me the idea and I actually sat and thought about it for six weeks… Did I want to go there again? But once I'm in, I'm in."

Linda Hamilton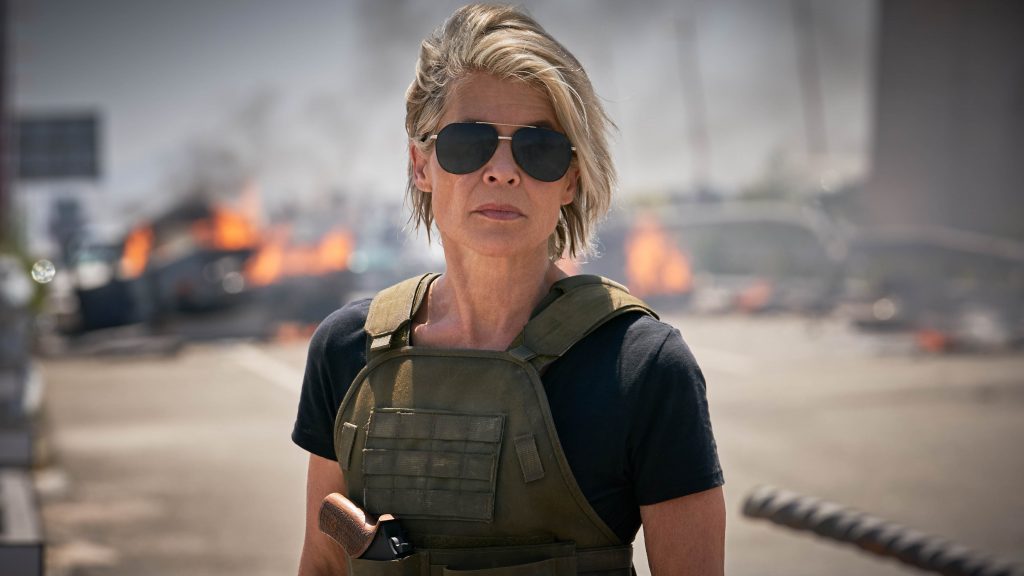 "I trained for a year for this film and, of course, the assumption is that if you work just as hard, you're going to get the same results, not true. Without hormones, so it was disconcerting to go… 'OK, the first thing people are going to do is go, Aw, she got old! Aw, she doesn't look the same.' But I've moved so far past that."

Linda Hamilton

Let's make something absolutely clear here: Linda Hamilton looks fucking amazing and TheTerminatorFans.com are so proud and happy to have our warrior queen back!
Source: ET