By: TheTerminatorFans.com On May 24th, 2018
Emilia Clarke is returning to the box office in a reboot to another beloved franchise Solo: A Star Wars Story. This time however while the movie might be getting a very mixed reception it may work in her favor; that she is not stepping into the shoes of a previous actor role or depicting an already established character.
Emilia Clarke definitely has no love lost with the Terminator franchise, when talking to Vanity Fair about the behind the scenes process for Genisys,- it was described as "chaotic". Notably Clarke recently refused her likeness to be used in a Terminator Genisys Board Game that hit Kickstarter, while she might have contractual obligations for her likeness to be used in material already set in stone it is apparent that she wishes to totally distance herself from Genisys and brush it under the carpet.
Emilia spoke to Vanity Fair of how she watched Alan Taylor (Director of Terminator Genisys) going through a rough time while making the movie. She says she watched Alan Taylor get…
"eaten and chewed up on Terminator. He was not the director I remembered. He didn't have a good time. No one had a good time."
Emilia was apparently "relieved" that the film under-performed at the box office so she didn't have to fulfil her contract on making sequels to Genisys.
Another troubled production and box office under-performer (Fantastic Four Reboot) also poked fun at Terminator Genisys.
News of the rocky production traveled, and Clarke says the crew on the famously disastrous Fantastic Four, which was filming nearby, even had jackets made that read, AT LEAST WE'RE NOT ON TERMINATOR. "Just to give you a summary," she says, laughing.
It is unknown who or what were the root causes of chaos on the Terminator Genisys set but we are firm believers that good movies don't have fun,  happy film sets (what good James Cameron movies did have fun movie sets?) but in the case of Terminator Genisys everything was set to destruct from the offset as the core fundamental rules of making a solid Terminator movie were not apparent to us, the majority of the fans or even key players.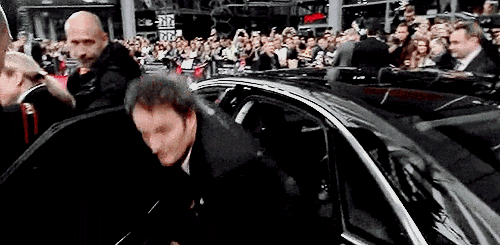 Jason Clarke even said recently…
They changed so many things in that. They twist and changed, it was just like, ugh.
It is good that both Clarke's have some honest statements about the experience but let's not also forget that Terminator Genisys was not a complex movie, nor was it too intellectual or smart (not at all), it just chose the wrong story to tell and if you follow the new wave of Star Wars ideology of "out with the old fans and in with the new fans" you really should expect to fail.
Stripping away a small interview with Producer Dana Goldberg (also a producer on the upcoming Terminator movie) the signs were already there when she said "This is not your father's Terminator movie".
The aim, like the Star Wars movies, is to reach a new audience of millennials (children) but blatantly forgetting the fact that in the year 2018 a 37 year old is also a millennial and also that not all millennials eat tide pods and have tide pod induced brain rot that could make them view Genisys as an all time classic.
Will Terminator (2019) have a placid set or will an angry red-faced Tim Miller be having daily melt downs while storming around a dysfunctional set/environment? We will never really know until we see the movie and until an actor like Emilia Clarke breaks the silence.
It does seem like the new Terminator movie is still trying to coax a new generation of fans, acting like all Terminator fans are so old we all died a decade a go from severe old age. The new wave Star Wars model looks to be in full swing with this "torch passing" Terminator movie but we are giving this one more chance before we have serious thoughts about how we feel about our fandom and the future (or non-future) of it, regarding this franchise.
On a final end note, respect to Emilia for honesty, while we were not a fan of her Sarah Connor she just had some mighty boots to fill (Hamilton's) and the casting was one problem on Genisys- among many other issues, it doesn't mean Ms. Clarke can't have a flourishing career outside of Terminator and we do wish her well.