By: TheTerminatorFans.com On May 28th, 2018
Brett Azar is on Terminator (2019) from the beginning in what looks to be the reprisal of his young Schwarzenegger role (as he is using the hashtag #YoungTerminator). In the picture below he stands in Madrid (Spain) with director Tim Miller and this confirms Azar's return as initially reported.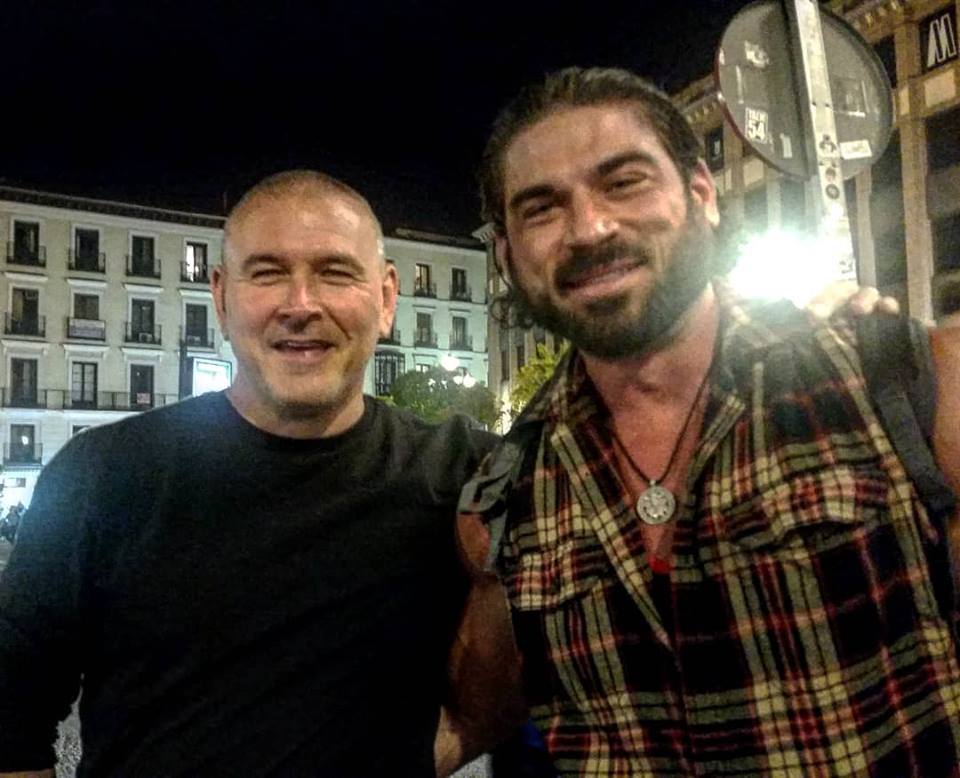 Today Brett wrapped another day on Terminator and posted a video stating he had received a kiss from Linda Hamilton (the real Sarah Connor). Linda Hamilton is already filming and we hope this is a good sign that she will be on the whole shoot (wishfully hoping).
Brett says:
"Nothing more needs to be done in my life."
Many men and women are very jealous right now we bet!
We would presume the Madrid location could be replicating LA or Mexico City for a young Schwarzenegger arrival.
Tomorrow the Terminator team are expected to arrive in Almería's Isleta Del Moro and it is expected or at least hoped that Schwarzenegger will be making an appearance in Almeria; especially if scenes are to involve an 'Aged Terminator' unit.
Source: Brett Azar – Skydance