By: TheTerminatorFans.com On October 22nd, 2017
Michael Biehn is looking pretty damn healthy of late and this awesome photo of him as Kyle Reese cosplaying with Terminator Fan Justin Grubb could have some fans wanting the studios to ditch the 18 year old female teenager anchor concept in the movie in favor of bringing DN38416 back for Terminator 6 alongside Linda Hamilton.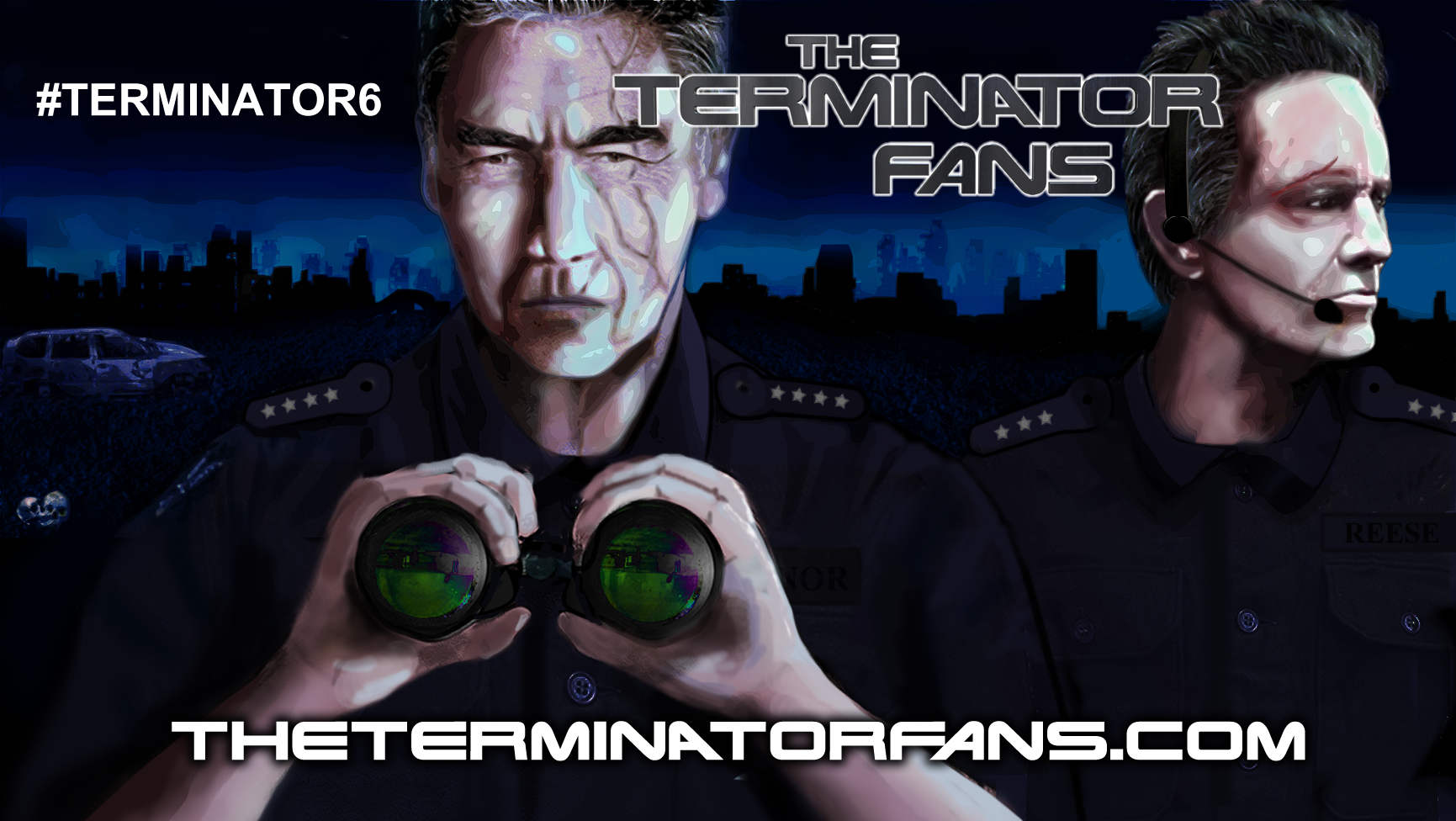 We have already discussed that if T2's events delayed Judgment Day- then Kyle Reese in the altered timeline would be sent back later than 2029 (image above of Older John and Older Kyle in postponed Future War).
The original timeline Kyle died in The Terminator (1984), the T2 altered timeline= the same Kyle gets sent back later but isn't dead. The chicken or the egg ideology is back!
In a previous Exclusive Michael Edwards told TheTerminatorFans.com that he was willing to return as John Connor for Terminator 6.
Would you rather see Michael back as Reese and the torch pass held off? Would you like to see Linda and Michael taking on an evil programmed Schwarzenegger T-800 again? or is it time to pass the torch to a younger cast?
Take the poll! Then share your thoughts in the comments below!