By: TheTerminatorFans.com On June 13th, 2018
A pre-recorded Terminator (2019) video announcement was shown to attendees of CineEurope; which is the official convention of the International Union of Cinemas (UNIC) held in Barcelona, Spain.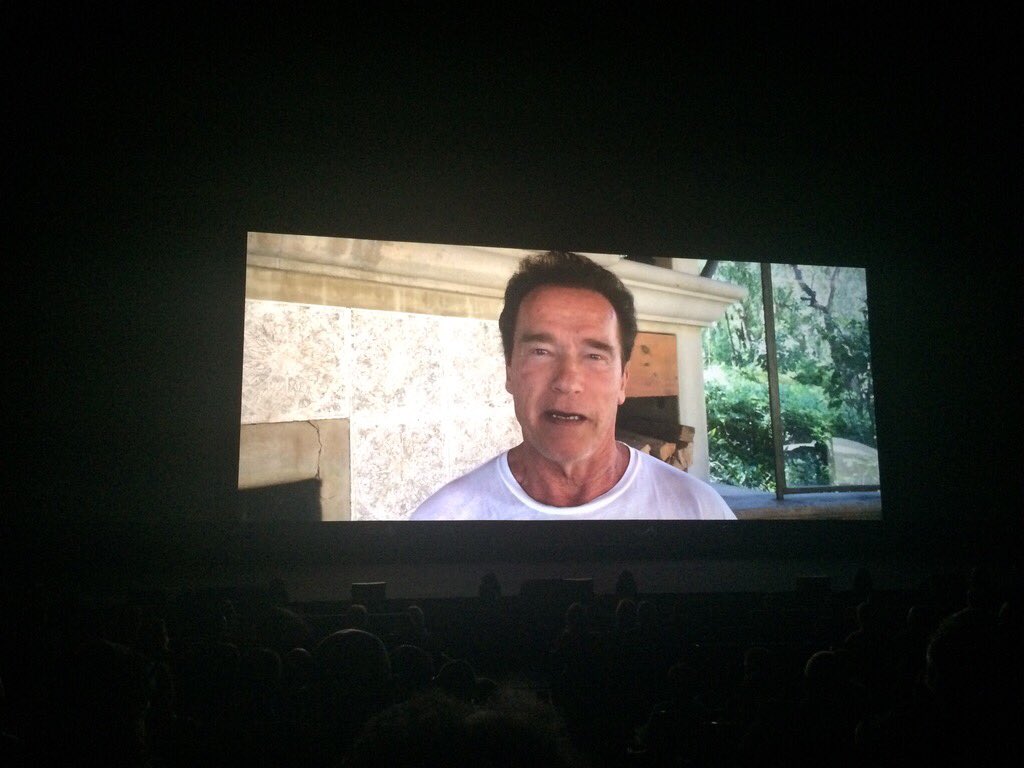 The image shows Schwarzenegger looking fresh and ready to film the new Terminator movie. Arnold seems to have a new hair color resembling the color of his hair in Terminator 2: Judgment Day. This video message looks also to be filmed at Schwarzenegger's home in California, so it is likely that he has filmed this message before starting work on the new Terminator. The video itself will have been orchestrated by Skydance/Paramount in order to raise profile on the project and seeing as the production went into full swing in Spain,- it makes sense to have a presence at the film expo event in Barcelona.
https://youtu.be/LaorXJGaZBM?t=2m12s
Earlier this year Schwarzenegger told an Australian news channel that he would be filming Terminator (2019) in June. Linda Hamilton began filming back in May and we know Arnold has needed a little bit of time to recover from his recent heart surgery, so right about now it's likely that he is preparing to fly out, or en route to start working on the movie.
It is unknown if this announcement will remain just for attendees of the expo or if the footage will surface online as part of movie hype/promotion. If you attended the event, can you possibly summarise what Arnold said in the broadcast or do you have footage? If so please reach out to us and we will give you appropriate credit.
Source: