By: TheTerminatorFans.com On November 5th, 2018
Actress Fruzsina Cseh posted a picture at the wrap party of Terminator 6 with none other than Sarah Connor…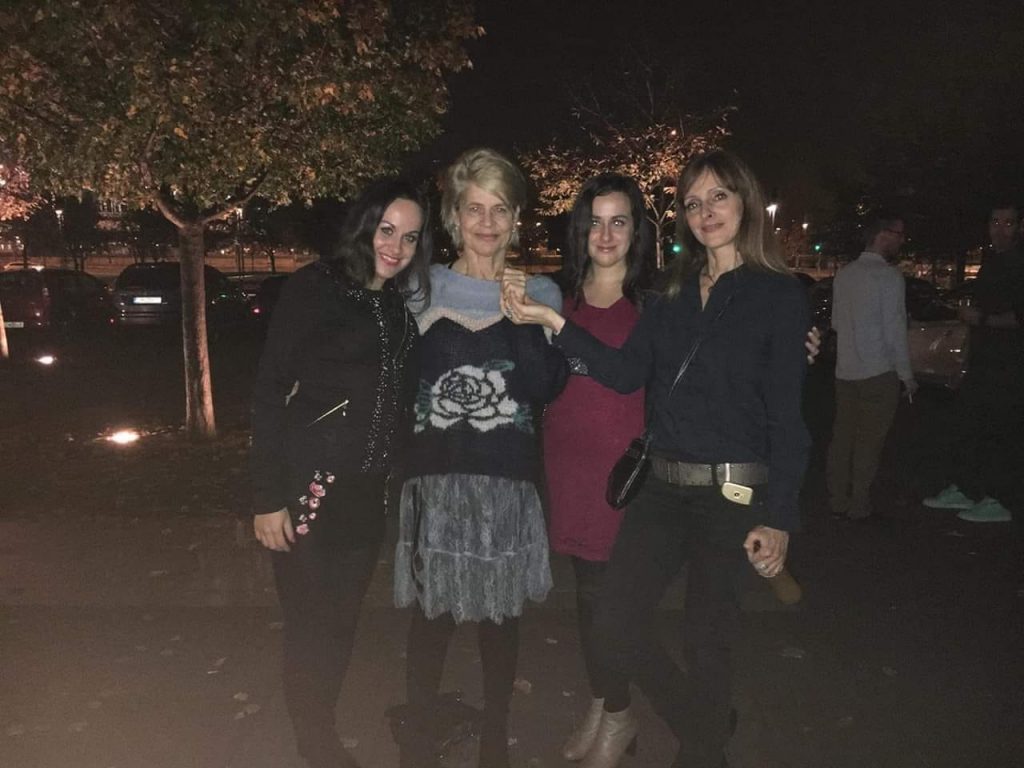 🎃Terminator 6-Phoenix wrap party with Linda Hamilton 🎆😍
Stand-in girls 🎬🎥
Interestingly Fruzsina refers to the project as Terminator 6- "Phoenix"; so we did some digging and John Doe Movie Reviews on Youtube also referenced an article on lasprovincias.es talking to actor Enrique Arce.
Enrique stated the following back in June:
"I have an agent in London. I did a first test and then the second one. They liked me and they called me to work in 'Terminator 6: Phoenix' "
He continued on about the involvement of James Cameron:
"It is very impressive to know that the person behind this opportunity is someone like Cameron, who has directed 'Titanic', It's a great production of Hollywood machinery,"
On his character he added…
"It is a secondary character but it is a luxury to share a project with the initial protagonists of the saga, they lent us the script but then they took it from us,"
Enrique also said he was unsure when filming would film/wrap but stated it would be anytime between when he took the interview and November, which was bang on.
Terminator Phoenix
The movie might not be called "Terminator 6 Phoenix", Phoenix could just be a working title; in the way that Project Angel was Terminator Salvation's studio/working title and Vista was Terminator Genisys' working name.
What do you think about the title Terminator Phoenix? Is the Terminator franchise going to rise from the ashes like a phoenix?
TERMINATOR RESURRECTION?
If we want a biblical style title for the new Terminator movie similar to Phoenix then possibly the movie could be called Terminator: Resurrection? That would make sense to us!
Sources: Facebook | lasprovincias.es