By: TheTerminatorFans.com On November 7th, 2017
Good morning, Dr. Silberman. How's the knee?
Earl Boen is a great actor who brought to life Dr. Peter Silberman in three Terminator movies. Earl played the Doctor Terminator Fans love to hate! As the audience watches on believing Kyle Reese (The Terminator) and Sarah Connor's (Terminator 2) stories of the impending doom of a post apocalyptic war between man and machine- this skeptical and reckless man is trying to incarcerate the very people who are supposed to save all of mankind.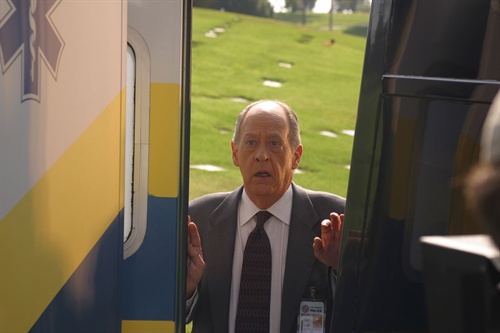 In Terminator 2: Judgment Day Dr. Silberman witnesses two Terminators go head to head and sadly we never truly explored his thoughts afterwards and this was only touched on briefly with a small cameo in Terminator 3: Rise of the Machines. We wanted to see more of Silberman! We even asked the studios to bring him back for Terminator Genisys but sadly we didn't have the real Sarah Connor for him to bounce off. Also J.K. Simmons was technically the new Silberman replacement.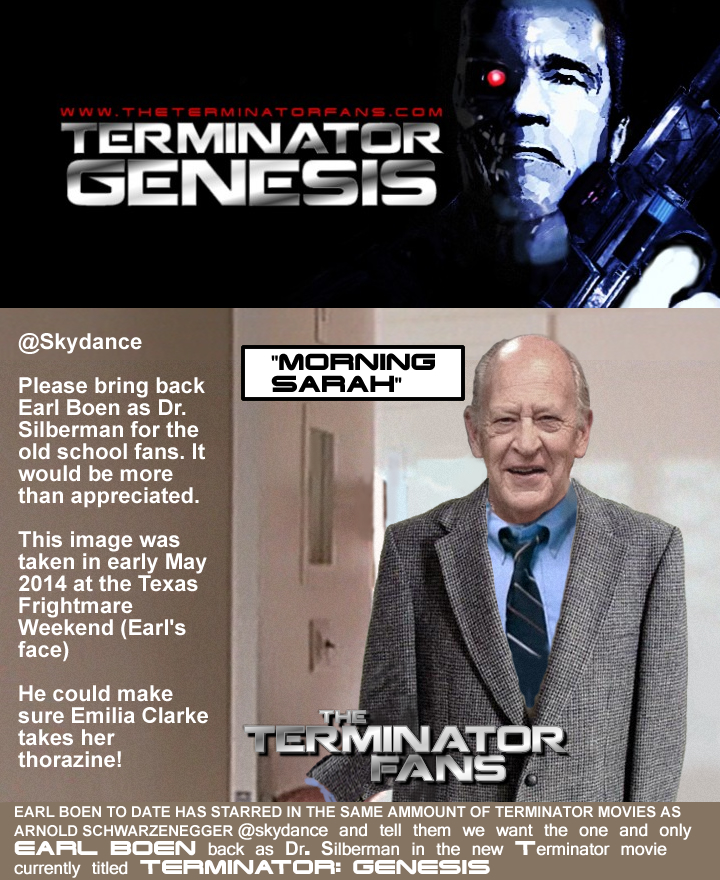 In the original script for Terminator 3: Rise of the Machines- Dr. Silberman was to have had a larger role in the story (had Linda Hamilton agreed to participate in the movie) which would have seen Silberman showing loyalty to Sarah Connor, helping her and finally believing her. This would have been pretty interesting had the writers and producers not wanted to kill Sarah Connor off in the first place, they had also written her a redundant character and Sarah Connor is not a redundant character.
Hopefully Terminator 6 can bring back Silberman and give a mutual understanding (between Sarah and Silberman) and perhaps show a warmer side of the Silberman character; a helping hand to a woman he treated badly; he did dose her to the eyeballs and technically leave her to be abused physically and mentally at Pescadero State Hospital. TSCC tapped into Sarah reconnecting with Silberman post T2, so let's see it theatrically.
Happy Birthday 72nd Birthday Earl- YOU ROCK!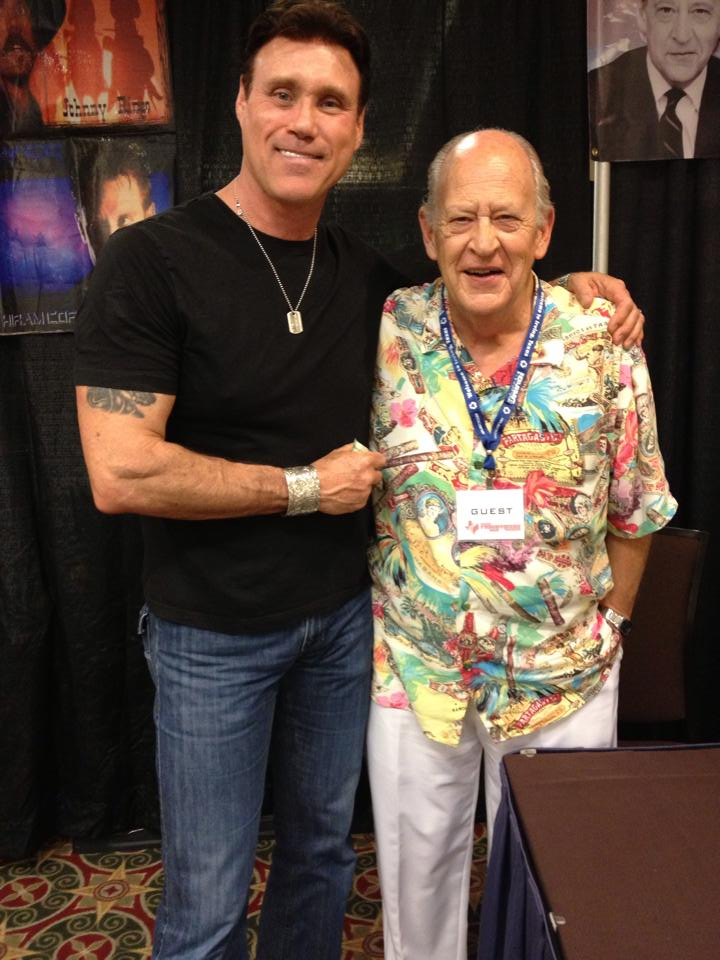 Peter Kent and Earl Boen in 2014