By: TheTerminatorFans.com On September 2nd, 2017
On Sunday September 3rd at 6pm UK time (GMT) Pre-Orders will become available for Unstoppable Cards Terminator 2 Anniversary Official Trading Cards sets/products and an official website will be launched!
TheTerminatorFans.com have teamed up with Unstoppable Cards to offer Terminator 2 Fans a special 15% discount off any orders they make!
Simply use the coupon code T2FANS at checkout to get the deal! If you are a hardcore collector of Terminator Collectibles that 15% off is going to make a huge difference to your final order price/saving in your quest to obtain rare cards especially if you are a sheer collection completionist.
This collection is absolutely amazing and definitely the most exciting Terminator card collection we've seen from the franchise since the original Terminator 2 Trading Card Set. The difference this time around is that Unstoppable Cards have gone to great lengths to produce the most unique and exciting Terminator Trading Card collection EVER.
Ranging from Silver foil cards, autograph cards, special key cast autograph cards, original 1992 film reel segment cards, gold foil cards, original art cards, Production Used Printer Plate and more. Sheer love and attention to Terminator Fans has gone into this amazing line of products!
The sad news is that United States Terminator Fans are not allowed to order… but we will be launching a contest shortly allowing for WORLDWIDE ENTRY- so stay tuned for that!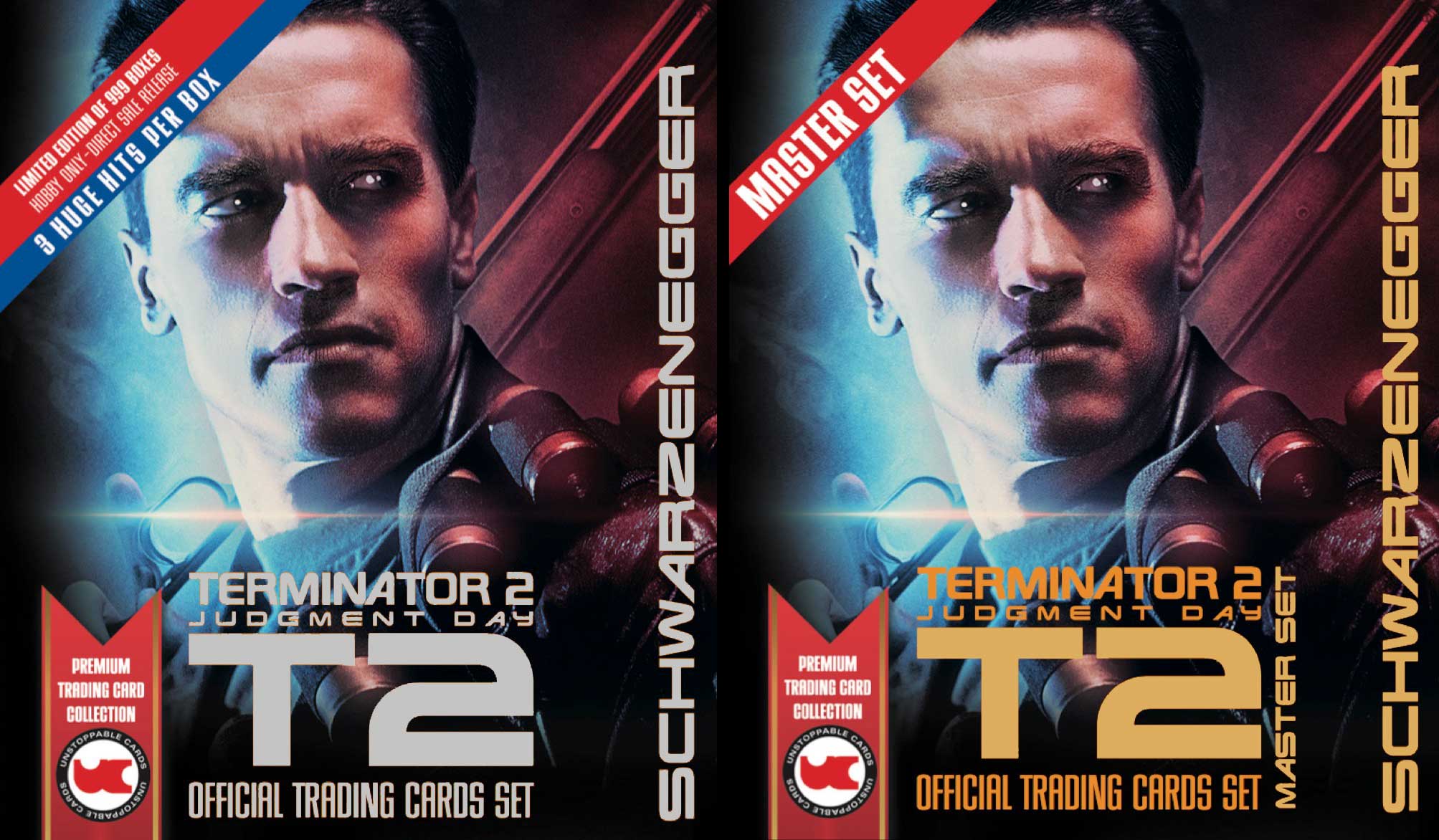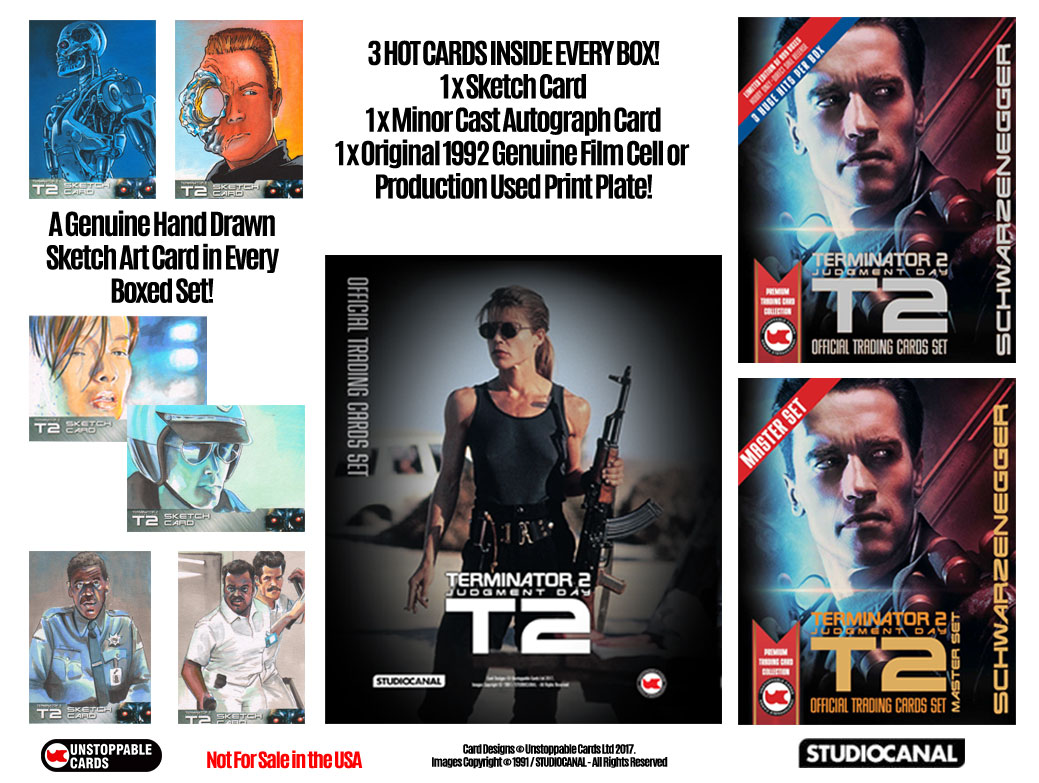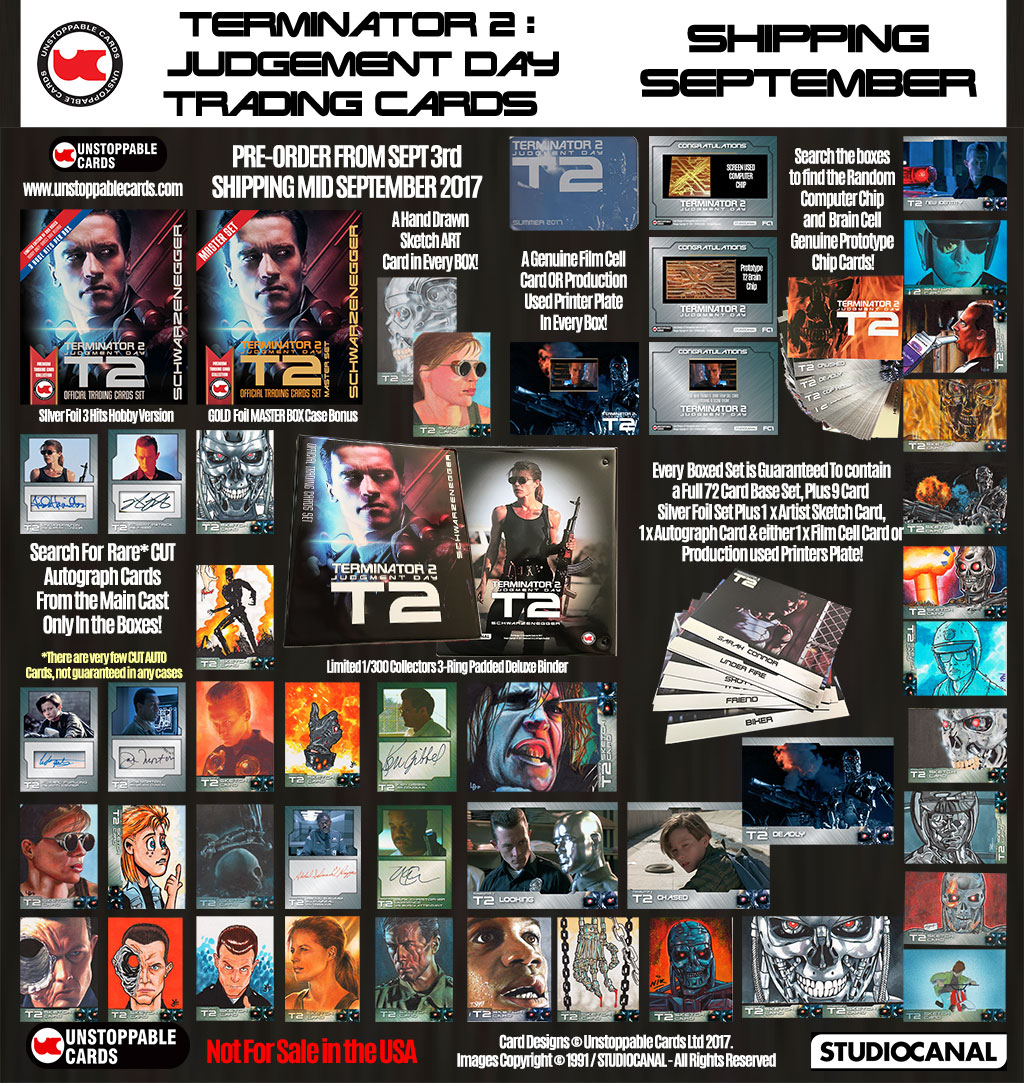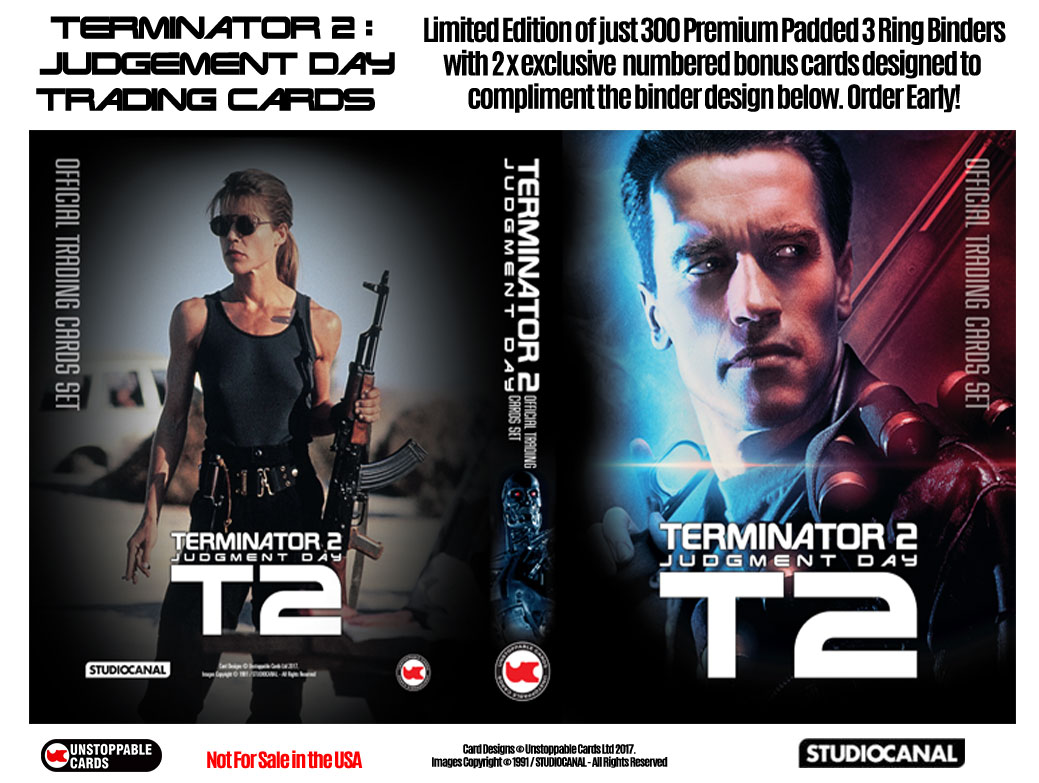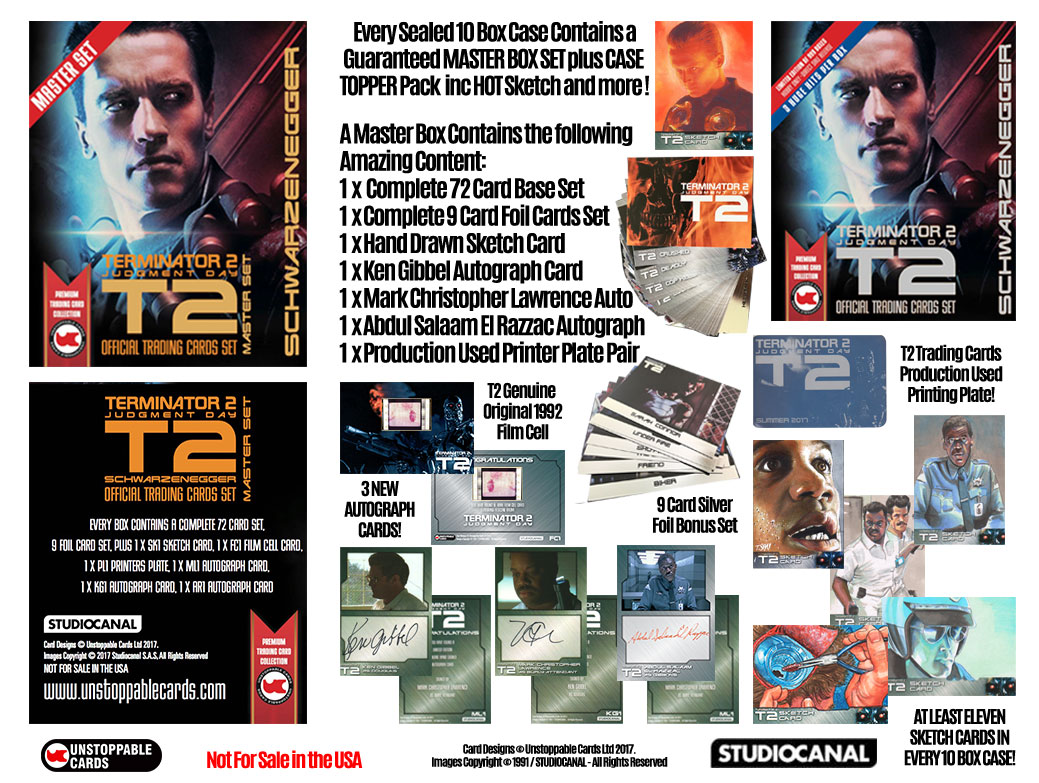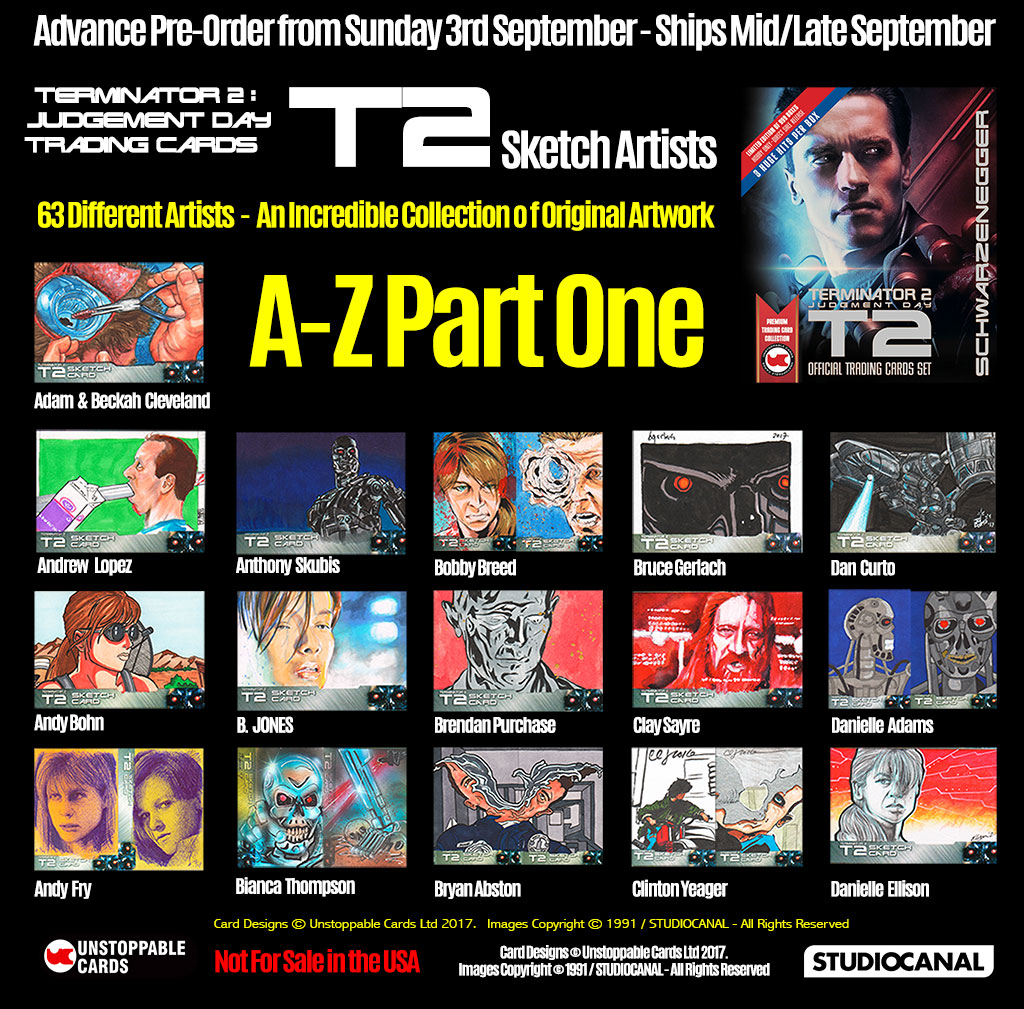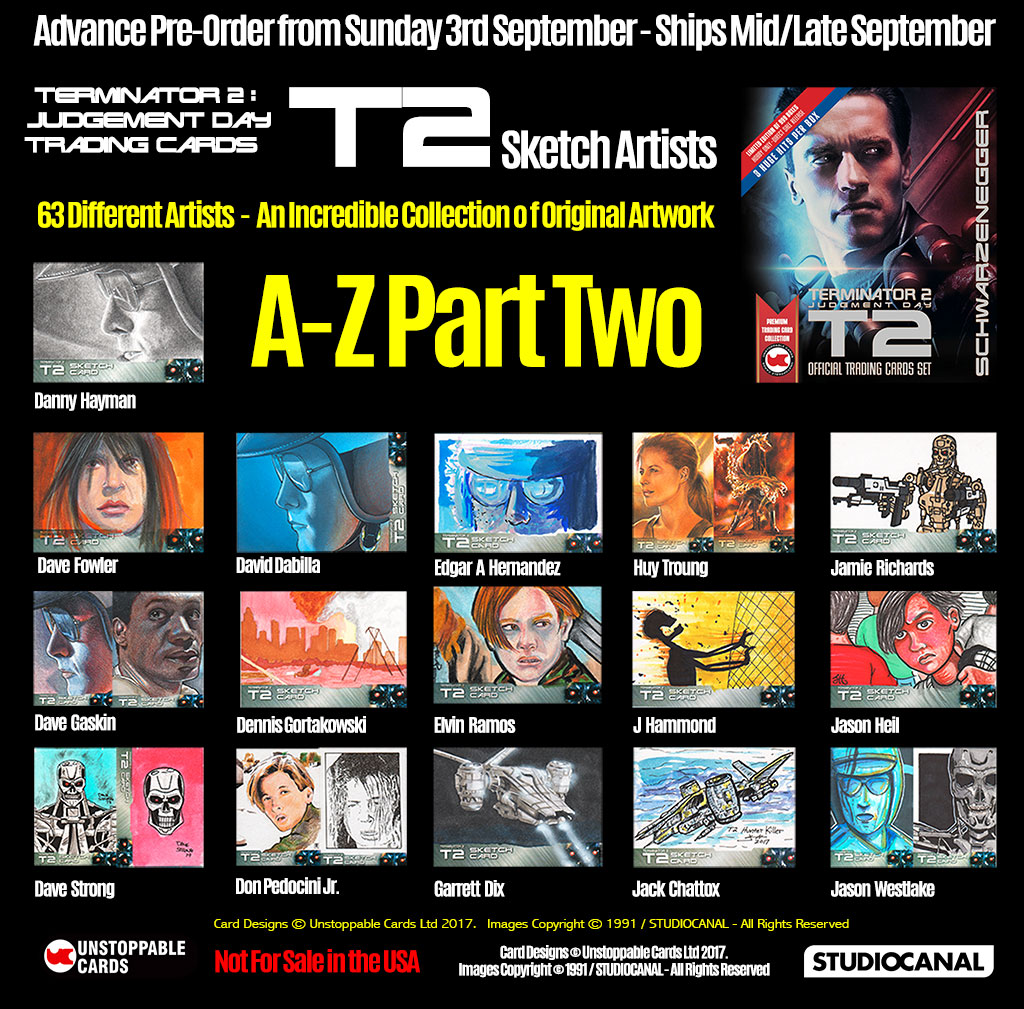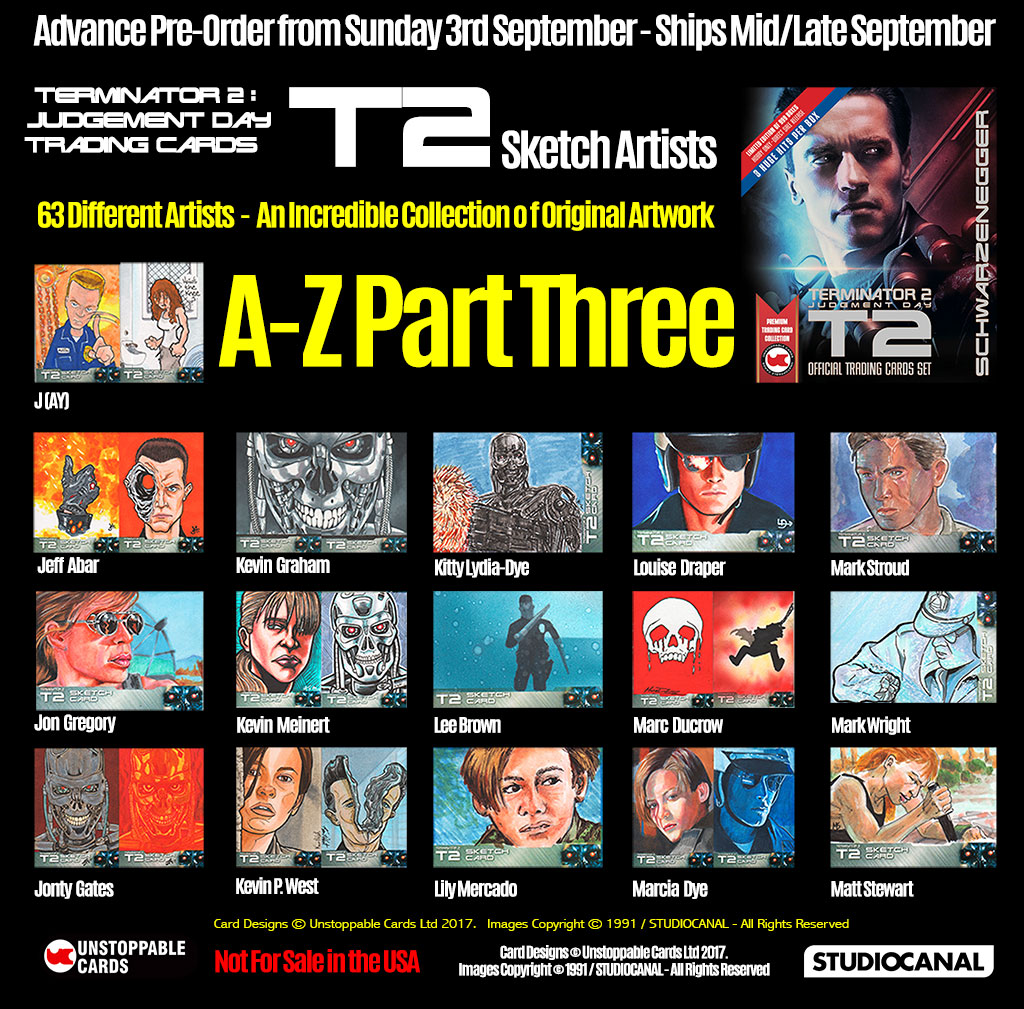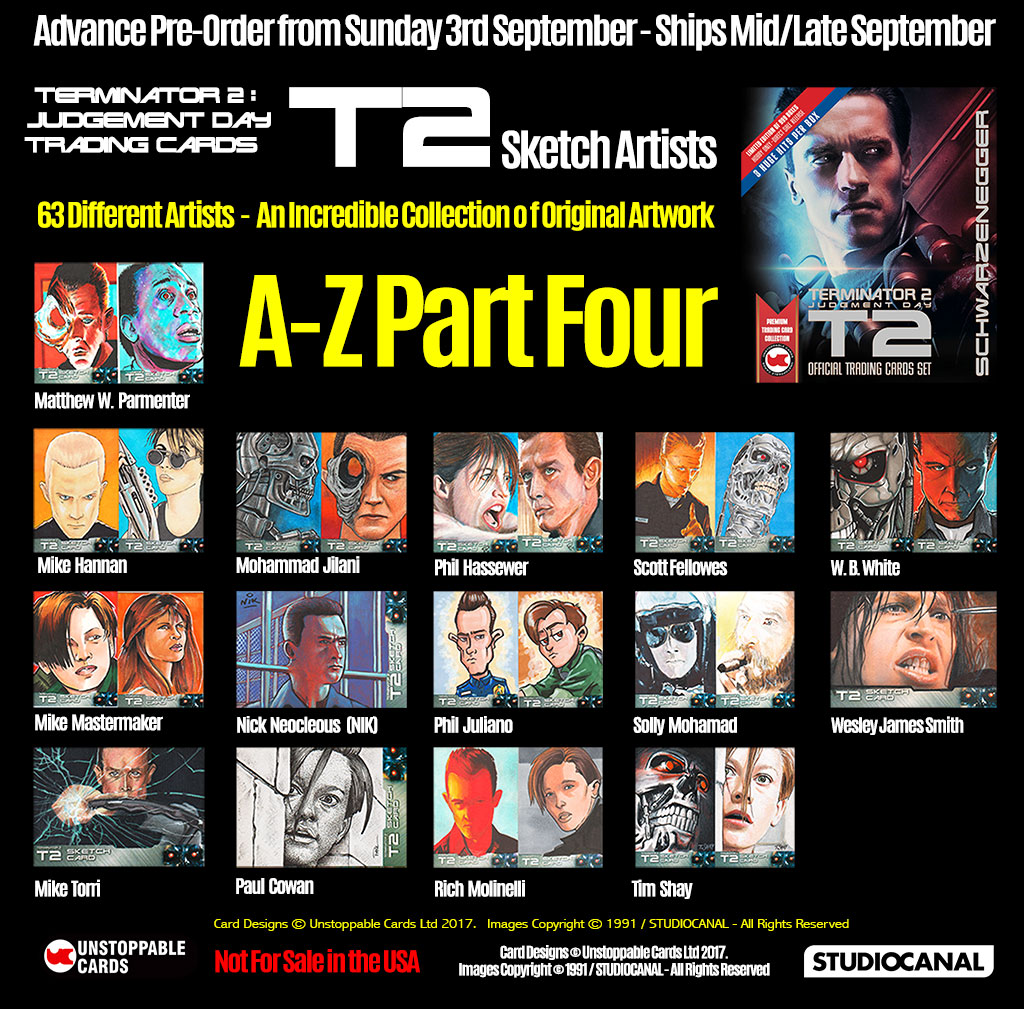 Click here for the countdown to Sunday 6pm (GMT) Pre-Order Event and prepare to blow your bank balance away but don't forget to use the promotional code T2FANS at checkout to get "EASY MONEY" back on your order!