By: TheTerminatorFans.com On March 7th, 2018
Chronicle Collectibles are back with a new Terminator Genisys product; the third in a line of T-800 busts. Collectors who have purchased the battle damaged T-800 Schwarzenegger bust and the clean T-800 Schwarzenegger bust now have an opportunity to own the 1:2 scale Endoskeleton version.
Here is an exclusive first look at the components that will create the Endoskeleton and the great news is… this impressive looking product will have a very shiny chrome finish!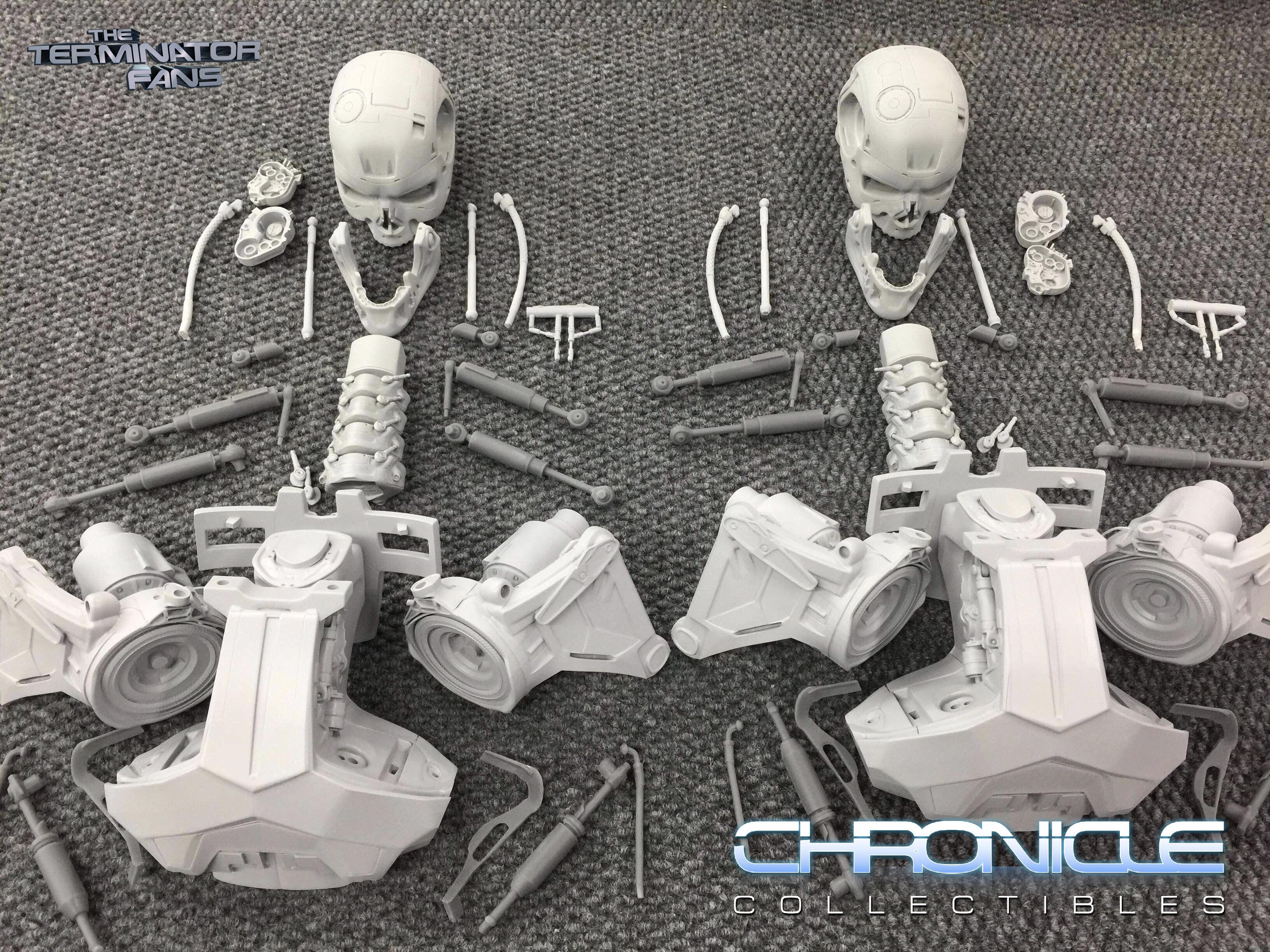 Chronicle Collectibles Creative Director Paul E Francis talks about the product some more  in the video below…