By: TheTerminatorFans.com On November 4th, 2017
A new hardcover book of "Cinemaps" for Gallery 1988 depicts the journey of characters in famous movies in highly detailed maps drawn by Philadelphia based artist Andrew DeGraff and lines represent the journey of certain characters in hit movies, including Terminator 2: Judgment Day. Each film is accompanied by essays from film critic A. D. Jameson who talks about the geography of locations.
This beautifully illustrated atlas of beloved movies is an essential reference for cinephiles, fans of great films, and anyone who loves the art of mapmaking.

Acclaimed artist Andrew DeGraff has created beautiful hand-painted maps of all your favorite films, from King Kong and North by Northwest to The Princess Bride, Fargo, Pulp Fiction, even The Breakfast Club—with the routes of major characters charted in meticulous cartographic detail. Follow Marty McFly through the Hill Valley of 1985, 1955, and 1985 once again as he races Back to the Future. Trail Jack Torrance as he navigates the corridors of the Overlook Hotel in The Shining. And join Indiana Jones on a globe-spanning journey from Nepal to Cairo to London on his quest for the famed Lost Ark. Each map is presented in an 11-by-14-inch format, with key details enlarged for closer inspection, and is accompanied by illuminating essays from film critic A. D. Jameson, who speaks to the unique geographies of each film.
Have some fun looking at the map Terminator Fans and figuring out the famous locations from T2.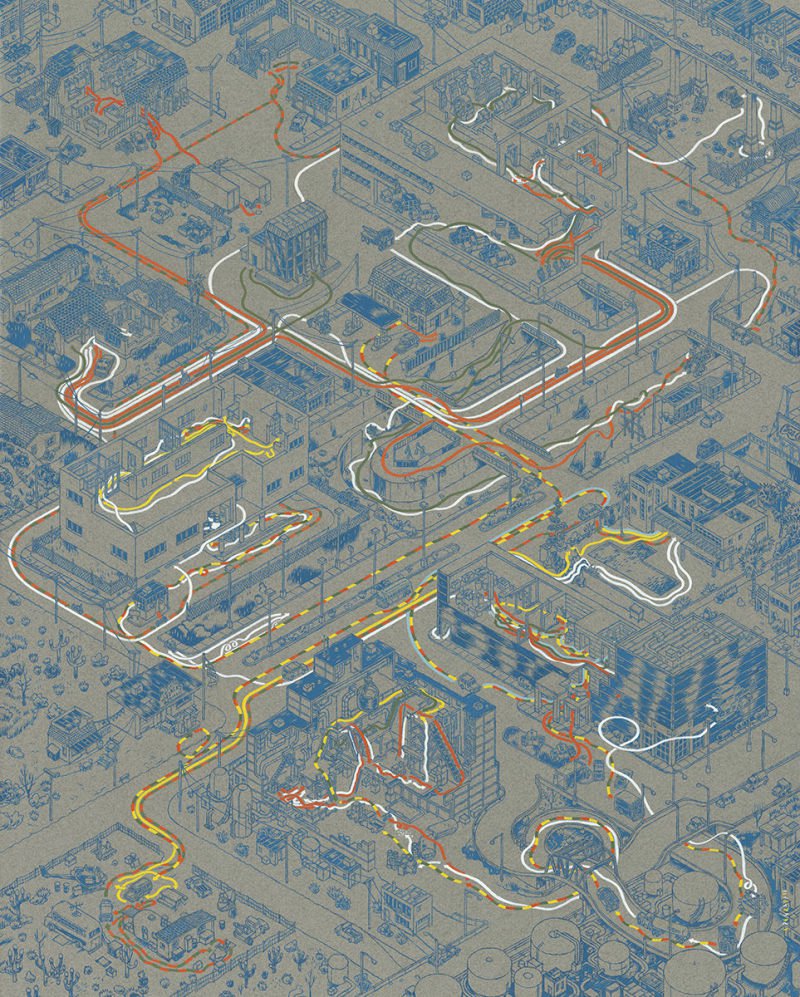 Do you think you know what colors represent which particular characters in the movie? Give your answers in the comments below (we won't ruin the fun for you).
Andrew DeGraff will open his second solo show on Saturday March 29 at Gallery 1988 in Los Angeles called Cartography.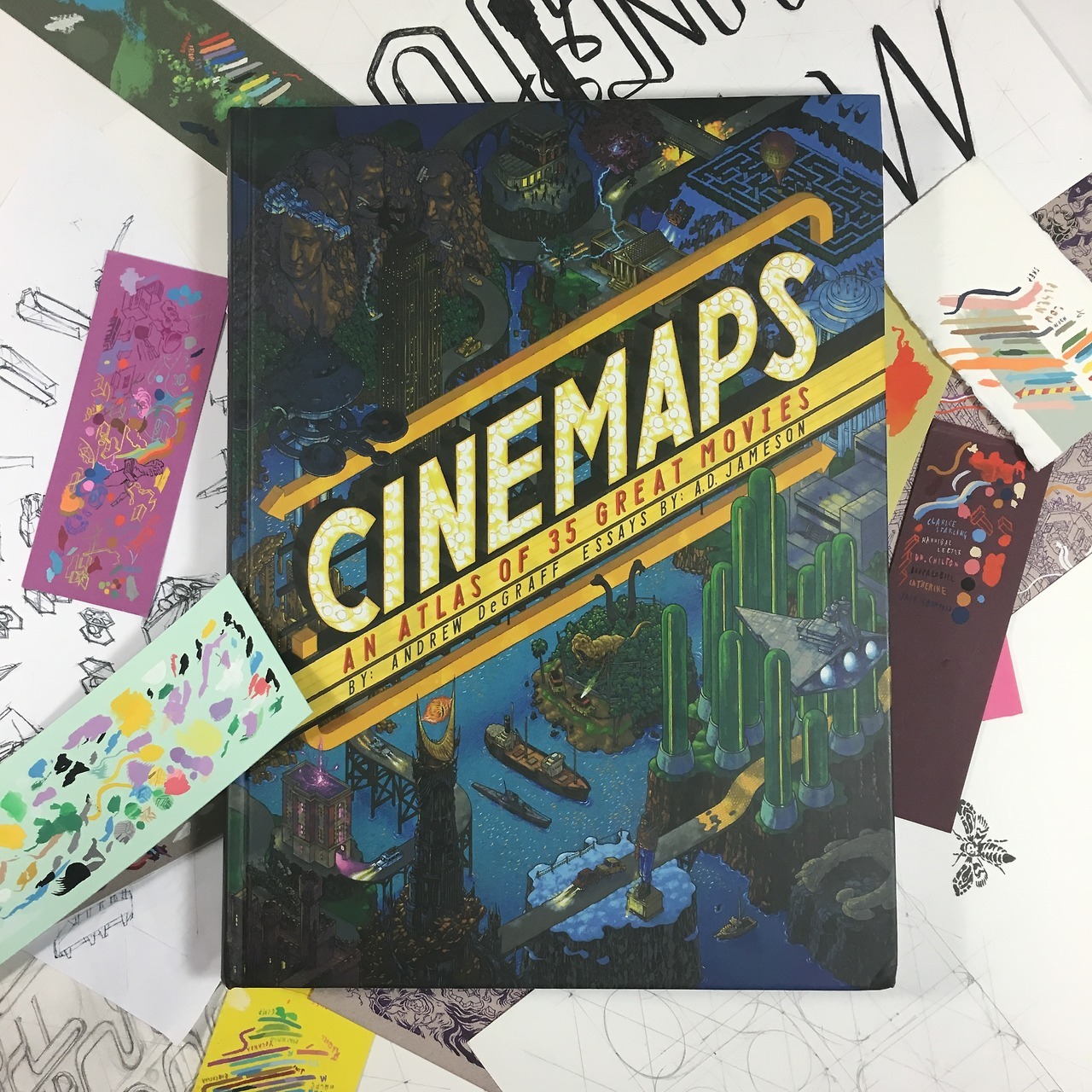 Order Cinemaps: An Atlas of 35 Great Movies on Amazon
Source: Slash Film