By: TheTerminatorFans.com On March 8th, 2018
While many Terminator Fans are used to Terminator being set in the backdrop of LA; the new movie is going south of the border. We have previously commended the proposed story location of New Mexico as it totally makes sense for the direction of the story if we are to reconnect with Linda Hamilton's Sarah Connor- after all she and her son had to go on the run after Terminator 2 and will be wanted by the authorities – hanging around in LA would be the most dumb ass move for staying off the grid.
It had been previously reported that Spain, Budapest/Hungry, Austria and the UK will be locations for the movie,- now more specific detail is coming to the fore regarding Spain- it looks like Almeria maybe a new location.
Interestingly Almeria is now the second location that seems to be determined by Schwarzenegger (the first being Austria for a plane crash sequence involving the T-800) as he has previously promised the province to film there again after past connections to filming Conan the Barbarian there. The filming location choice will also positively effect future location negotiations for King Conan (which has been promised to Conan fans continuously for many years).
If the location comes to pass for the new Terminator movie- we think this could potentially be a great backdrop for some sweet visuals and nice desert backdrops for action (hopefully melded with a strong dose of solid horror). The city of Almeria is also excited to have the possible production take place there to help put the city on the map as a long term filming location of interest for Hollywood.
IDEAL states to have confirmed possible locations in Almeria:
According to IDEAL confirmed sources close to the shooting, the former governor of California would land in Almeria at the beginning of summer to have approximately a week of filming in scenes as cinematically attractive as the Natural Park of Cabo de Gata-Níjar or the Tabernas Desert.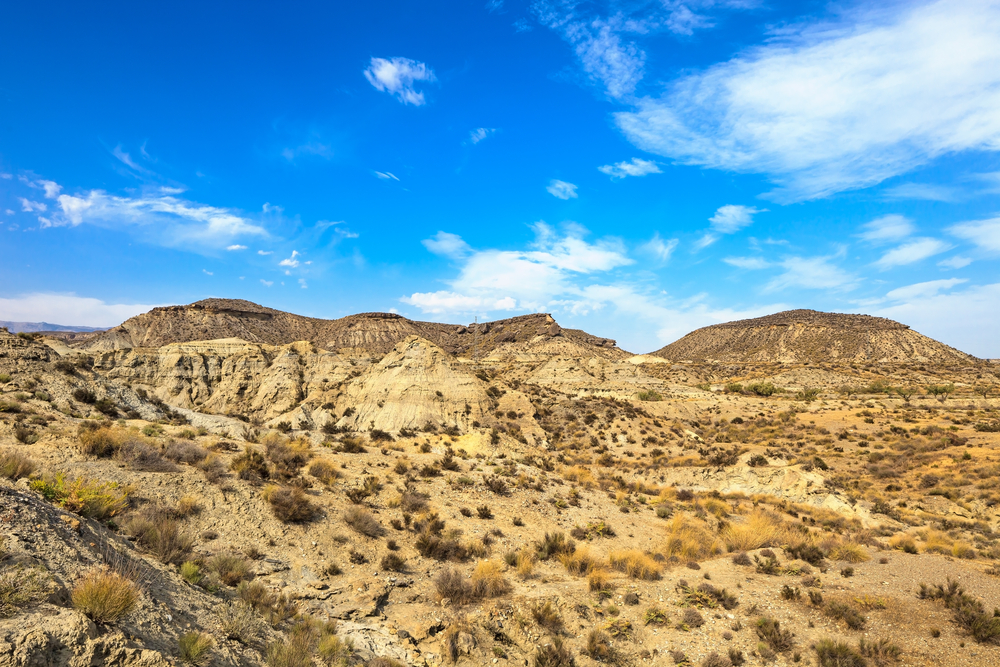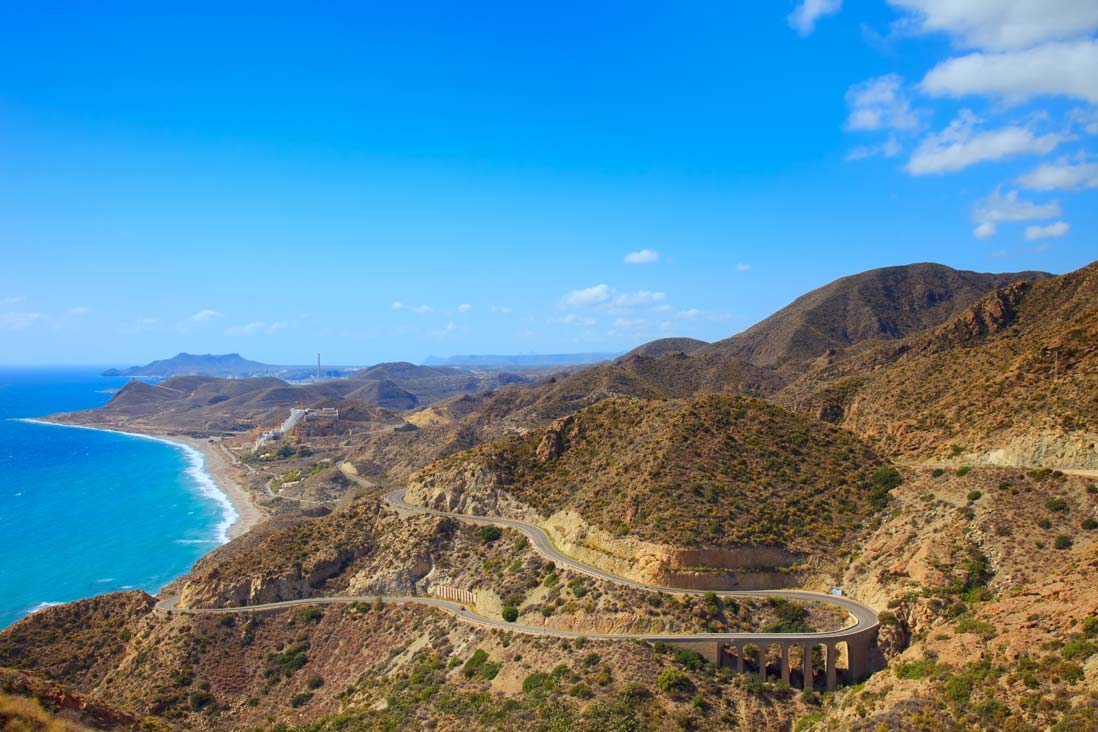 Almeria's city also could be used as a city backdrop and could also potentially be a cool filming location for some car chases etc.
Regarding Schwarzenegger's past promises to film in Almeria once again (translated):
The deputy of Culture in the Diputación de Almería, Antonio Jesus Rodriguez, explained on Thursday that "there is an approach with the producer" of 'Terminator 6' that "for some time is trying to shoot here and doing location management in Almeria" , although he has specified that he is not in a position to confirm "dates or concrete data". "Yes, I affirm that we are tremendously proud because the work of promoting the province as a shooting destination is paying off," he stressed.

In statements to journalists, Rodriguez stressed that the arrival of the shooting of 'Terminator 6' to the province this year would be "the result of the effort that institutions, especially the Provincial Council" are doing "to promote Almeria as a cinema land " This effort "does not have a linear cause-effect", since "when a space is promoted, the results are given in a varied and dispersed manner".

In addition, Rodríguez recalled that "it was the Provincial Council that brought Schwarzenegger" to the province to deliver, in 2014, the 'Almería Tierra de Cine' Award and its star on the Capital's Walk of Fame. "There, Schwarzenegger promised to come back here to shoot, he said he would come back. His word and the importance and relevance that the province has taken again in terms of film industry have been key to confirm that intention and return to Almeria, "he said.
Interestingly IDEAL state that Arnold will be returning as a protagonist, in other words a possible HERO… again – although this is not fully confirmed but fans just presume it (same old) anyway as it is always politically decided for Arnold to be a good Terminator or so it seems that way – potentially studios could give fans a villain Schwarzenegger this time around due to the volume of people that would prefer it but it could have strings attached.
We really have made it clear that we have no interest in seeing Arnold ever again in this franchise as a good Terminator and it constantly does put our fandom in question (this is not what we bought into as fans but we do acknowledge that some fans like his hero performance of T2.
We find Arnold's nice guy parental robot boring, dull, cringe-worthy and unrealistic (that is the opinion of this website and we stand by it).
We continue to reiterate that Schwarzenegger is our main concern,- we generally have more faith in Linda Hamilton regarding this production and while we totally trust her to embody the character of Sarah Connor once again we have severe concerns about the writers and the studios pulling it off on paper (especially with no women in the writers room) but maybe with James Cameron involved we have less to worry about this time around but it still doesn't take all the worries away of possibly getting another lack-lustre Terminator movie especially with Skydance picking up a Razzie for Baywatch… why didn't Terminator Genisys get a Razzie again? It totally deserved one in our opinion.