By: TheTerminatorFans.com On February 4th, 2017
A fantastic looking new vinyl record re-issue of Brad Fiedel's excellent Terminator 2: Judgment Day motion picture score is coming soon.
The cover artwork used will feature the new Terminator 2: 3D poster of Arnold as T-800 CSM-101 and inner imagery will be that of the digital remaster of the movie. Hopefully Sarah Connor and The T-1000 also feature too but so far it doesn't look like it… Edward Furlong however is present.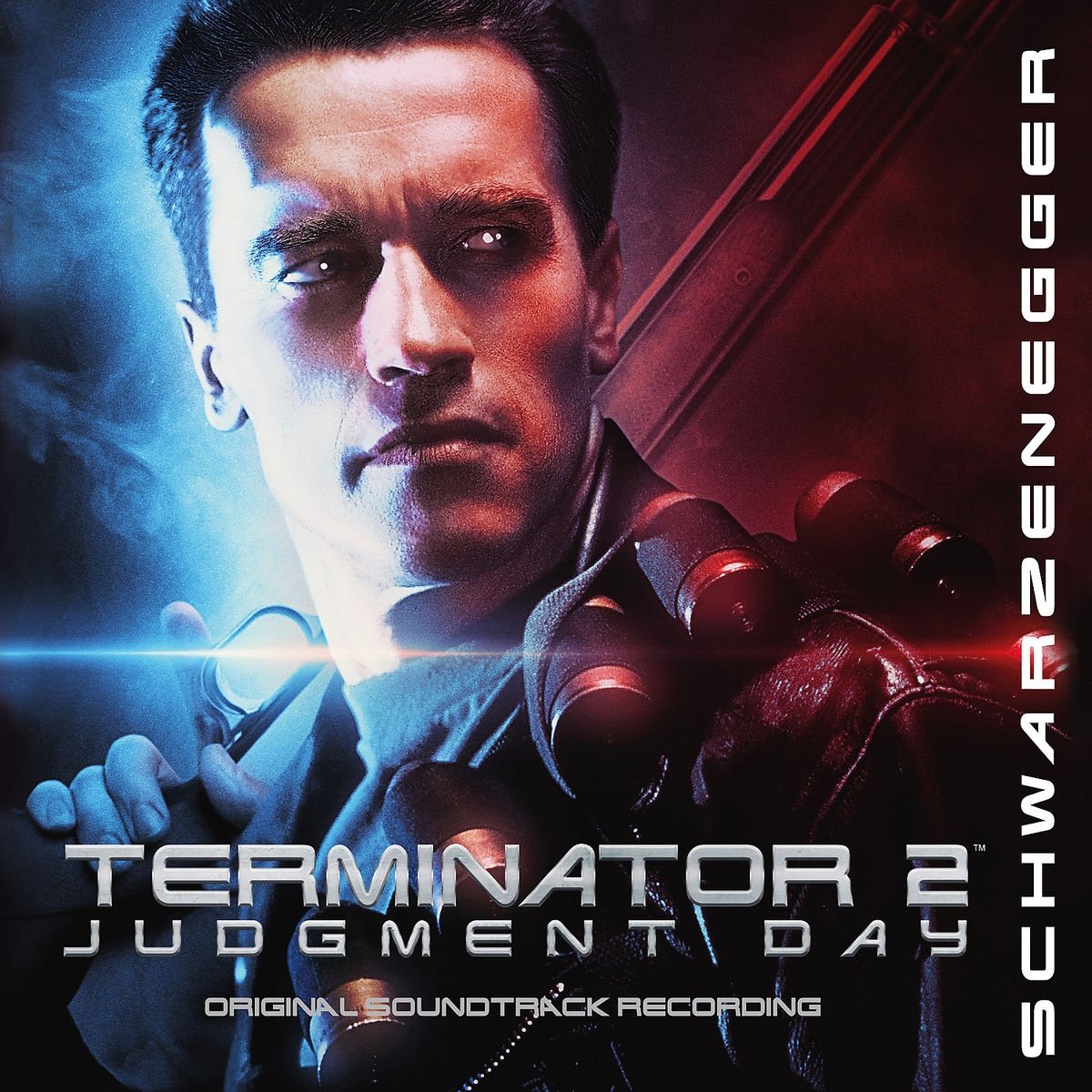 For those fans that have missed out on previous vinyl releases; this is definitely a must for Terminator Fans and Brad Fiedel Fans- as a great collectible and also just for sheer retro love of good fucking movie score music!
Twenty-six years ago, The Terminator returned to cinema screens in a groundbreaking epic that raised the bar for all cinematic blockbusters to follow. Terminator 2: Judgement Day continued the sci-fi saga started in 1984, with Sarah Conner and her son, John, on the run from an indestructible killing machine sent from the future to assassinate them.

An explosive experience that left cinema forever changed, the movie, helmed by James Cameron, has been given a suitably futuristic digital makeover rendering it in full 3D. Due to premiere at the Berlin Film Festival on 17 February, it will offer cinemagoers another groundbreaking experience the likes of which has come to be expected from the award-winning director.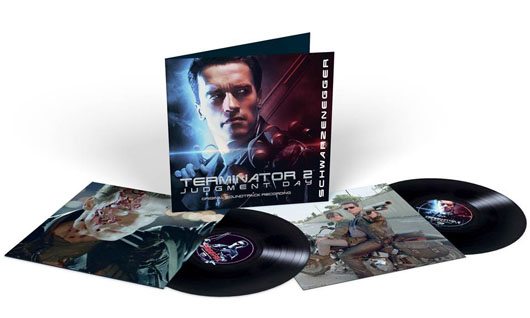 Also travelling through time is the original Terminator 2: Judgement Day score, composed by Brad Fiedel and containing the iconic theme tune which continues to send chills down the spine. Originally released on CD and cassette, and reaching No.70 on the Billboard album charts – no small feat for a movie soundtrack – the score now makes its debut on vinyl as a two-disc set due for release on 24 February.

Complementing songs that featured in the movie, including classic cuts from rock icons Guns N' Roses ('You Could Be Mine') and George Thorogood And The Destroyers ('Bad To The Bone'), Fiedel's score is a haunting piece of work fitting for a civilisation doomed to destruction in the near future at the hands of AI cyborgs that have overthrown their creators.

And we don't mean the fictional world of Skynet and the T-800…
Label: UMC | ASIN: B01LY6G6TB
Terminator 2: Judgment Day (Original Soundtrack Recording) Vinyl Reissue Tracklisting:
'Main Title Terminator 2 Theme'
'Sarah On The Run'
'Escape From The Hospital'
'Desert Suite'
'Sarah Dream'
'Attack On Dyson'
'Our Gang Goes To Cyberdyne'
'Trust Me'
'John And Dyson Into Vault'
'Swat Team Attack'
'I'll Be Back'
'Helicopter Chase'
'Tanker Chase'
'Hasta La Vista, Baby'
'Into The Steel Mill'
'Cameron's Inferno'
'Terminator Impaled'
'Terminator Revives'
'T-1000 Terminated'
'It's Over'
The 'Terminator 2: Judgment Day' (Original Soundtrack Recording) Vinyl Reissue will be released on the 3rd of February 2017! Although Amazon is taking pre-orders and conflicting dates of February 24th and March 24th dates are given on both their .com and .co.uk domains.
Source: udiscovermusic.com