By: TheTerminatorFans.com On February 23rd, 2018
Today Zavvi stocked some Terminator 2: Judgment Day Endo Arm sets for £179.99 EACH and they sold out immediately (we confirmed this with Zavvi). Amazon.co.uk also stocked some and now they seem to have sold out too, with no forewarning that they would be coming up for sale; it appears some people will be feeling let down ALL OVER AGAIN.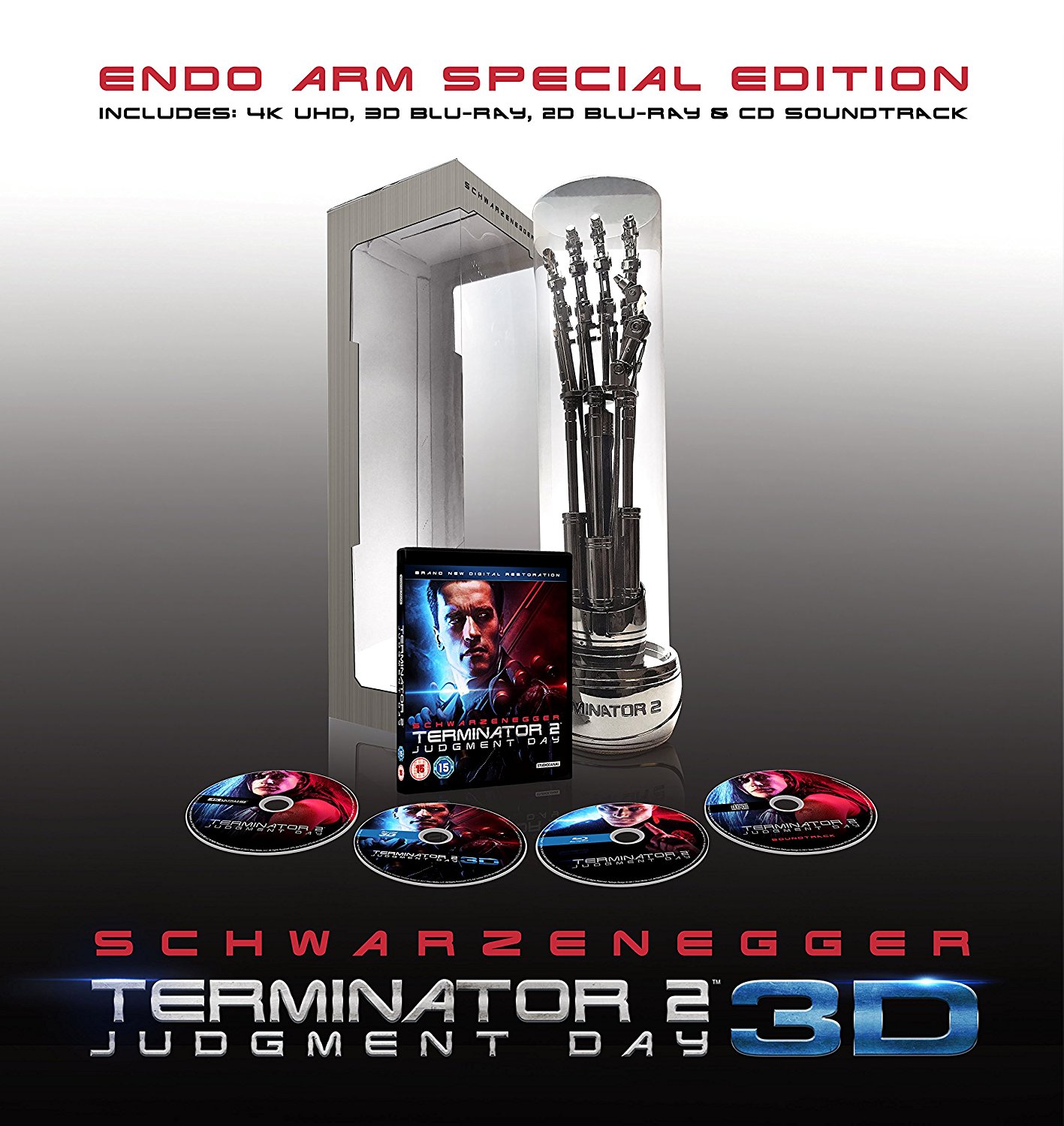 We have tried to reach out for more information from numerous angles but we can't get anything solid as yet.
Fans who had their pre-orders cancelled may receive an Amazon email like the following (email provided by INFILTRATOR):
Asin: B073XP1GK3

Title: Terminator Endoarm

——————————————————

Following shipping and manufacture issues, the worldwide release date of Terminator 2: Endoarm had to be postponed. Now these issues have been resolved we are happy to announce a firm release date of 23 July 2018.

If you want to reorder the item, you can go directly to our listing for it using the following link:

www.amazon.co.uk/dp/B073XP1GK3
Please be informed that this is limited edition product and sell out quickly.

Regards,

Customer Service
Amazon.co.uk
We will criticize this entire fumbled release by STUDIOCANAL for letting down fans, messing them around and wasting time by canceling orders. If you can't meet demand- then what is the point? Inability to communicate the release is also exhausting and continuously reporting on this botch job is extremely agonizing. This is definitely no way to treat a fan base.
Infiltrator also reports:
It is explicit on the amazon website that they removed the James Cameron autograph.
It looks like James Cameron doesn't want his name on this product… perhaps fans opening up the Endo Arm just to realize Mr. Cameron had not actually signed it and it was just a sticker with a printed autograph on it could further result in fans feeling cheated and taking the internet by storm with obscenities.
If you paid £179.99 ($251.87) for a plastic arm you would want there to be a personal touch, especially when initially promised a signed sticker by James Cameron? What is this nonsense? Yes, Zavvi is charging more than amazon but this is fucking plastic! What planet is this? The world has gone mad and this franchise isn't in a position to be charging such prices… is this becoming an economic divide of poor fans miss out and rich fans get all? Looks that way to us. This arm probably cost 10 dollars to make in a third-world sweatshop for crying out load.
We are unsure of release plans for other countries and it is likely we will be unable to tip you off of any availability- so all we can advise is that you will have to sit at your computer 24 hours a day refreshing website stores like a one-armed endoskeleton… with the possibility that you will never own an Endo Arm.  If you do get an Endo Arm consider yourself lucky, blessed or a glutton for punishment with severe RSI.
Has this been more hassle than it was worth?