By: TheTerminatorFans.com On August 22nd, 2018
Pre-production samples of the packaging (pending licensor approval) of The Terminator 1984's 1:43 scale 1977 Dodge Monaco Die-Cast Police Car collectible. We think the packaging looks great and the product is set to hit the market in November 2018!
This follows on from the recently released 1:18 scale version of the vehicle which also features a die-cast T-800 Endoskeleton figurine. A Plasma Rifle in 1984? Ok… looks pretty fucking cool; so we'll give this a pass despite the fact that this particular model of Plasma Rifle did not appear in the first movie.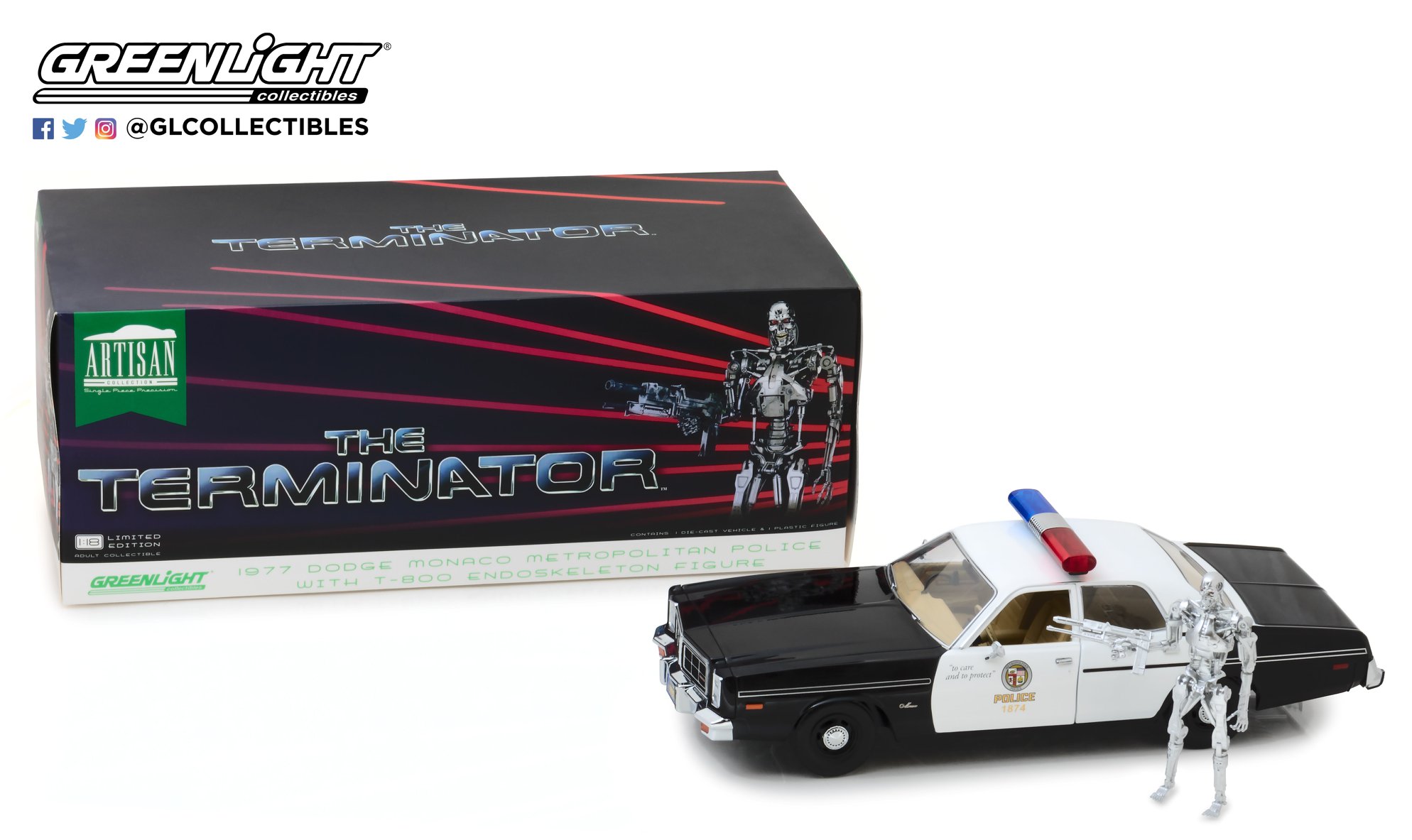 Source: GreenLight Collectibles Facebook