By: TheTerminatorFans.com On June 20th, 2018
A source close to the production of Terminator (2019) has infiltrated the set of Terminator (2019) to take a couple of sneaky pictures of Linda Hamilton for us on the set as Sarah Connor #ShesBack!
Linda looks amazing and Sarah Connor is soooo back and we couldn't be happier, we love the wardrobe and the bullet proof vest.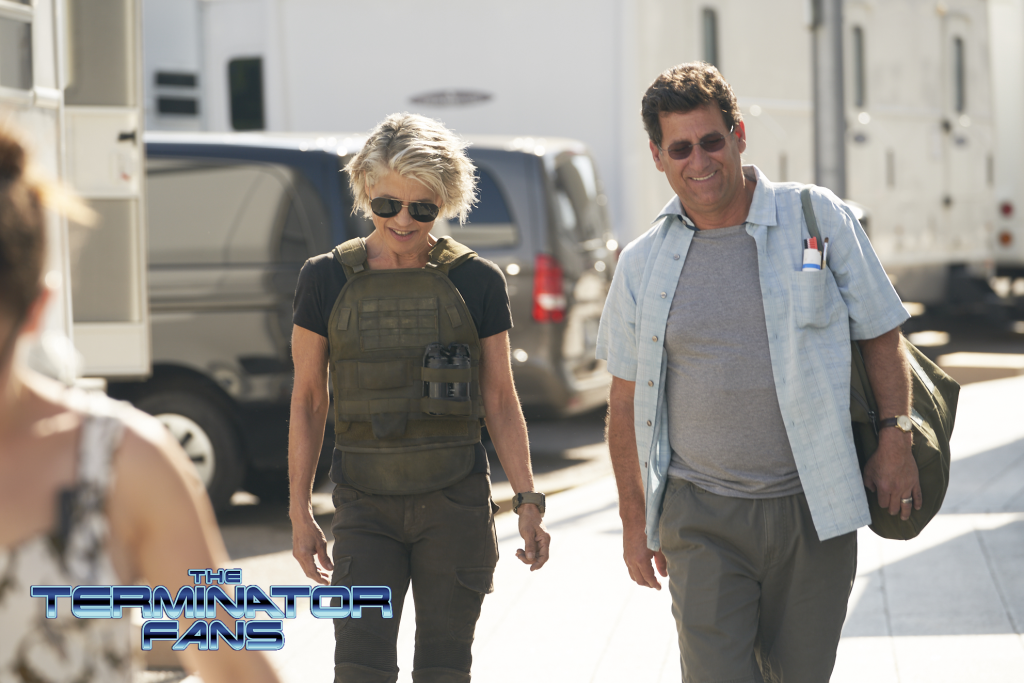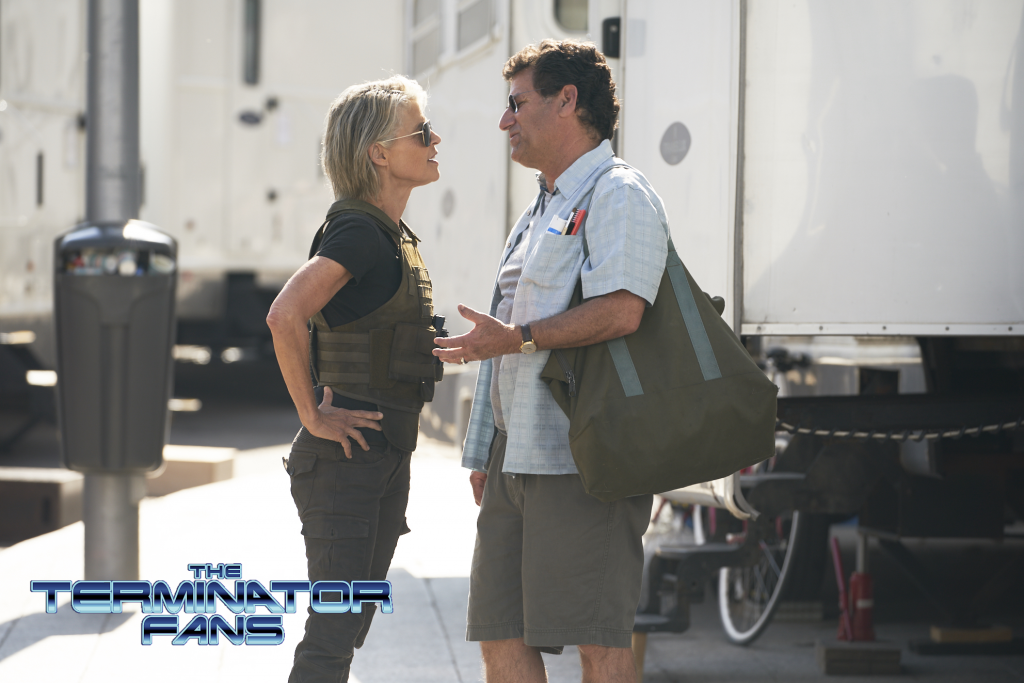 Just look at Linda! We couldn't be more pleased and proud to see her back in this franchise and looking so damn cool- the costume designers deserve an A++ for the absolutely perfect choice of wardrobe for the mature Sarah Connor.
The muscle definition on Linda's arms is awesome and she looks to be in fine physical form for the killer-robot-ass-kicking of the decade. Her bullet-proof vest appears to be holding grenades (chaff/smoke or explosive?) to take on the machines; in-keeping with the role of the "seasoned warrior" that she has become, time having condensed and refined the live-wire Sarah Connor of T2. Linda looks hardened yet raw and yes, sexy as hell… this was well worth the wait.
Welcome back Mother of the Future and goodbye Mother of Dragons!
#SHESBACK