By: TheTerminatorFans.com On December 10th, 2016
Stardust Silver has revealed via their official website a new Terminator Genisys collectible. The Officially Licensed & Limited Edition Terminator Genisys Guardian 1 Oz. Silver Proof will be released in late January 2017 !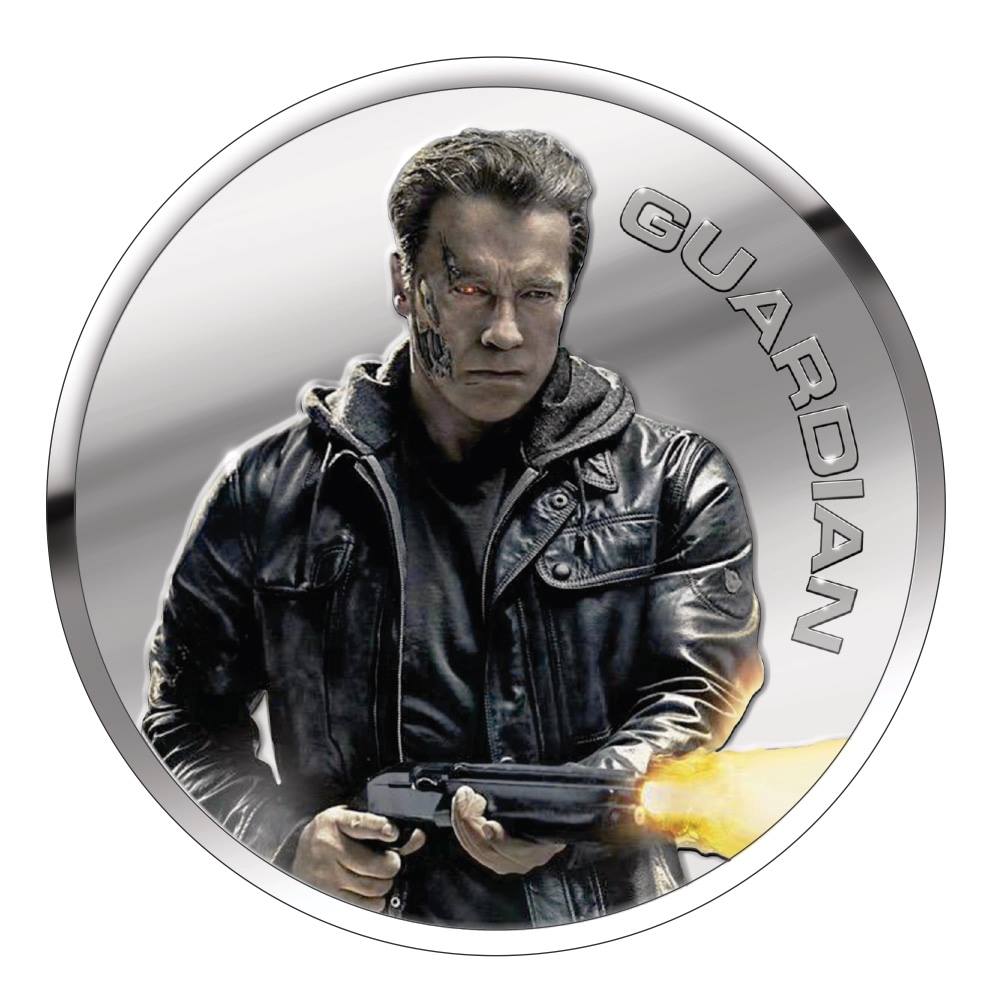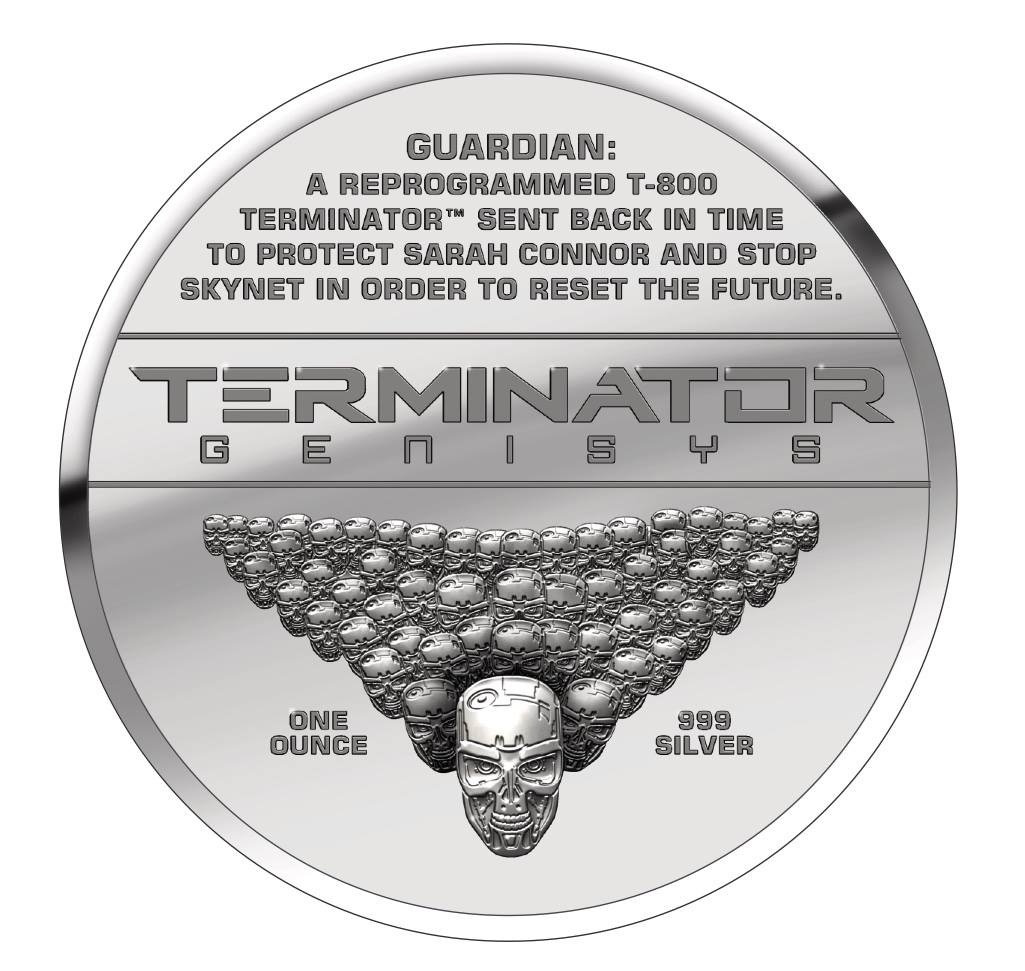 Here is an additional exclusive image of the design for our users.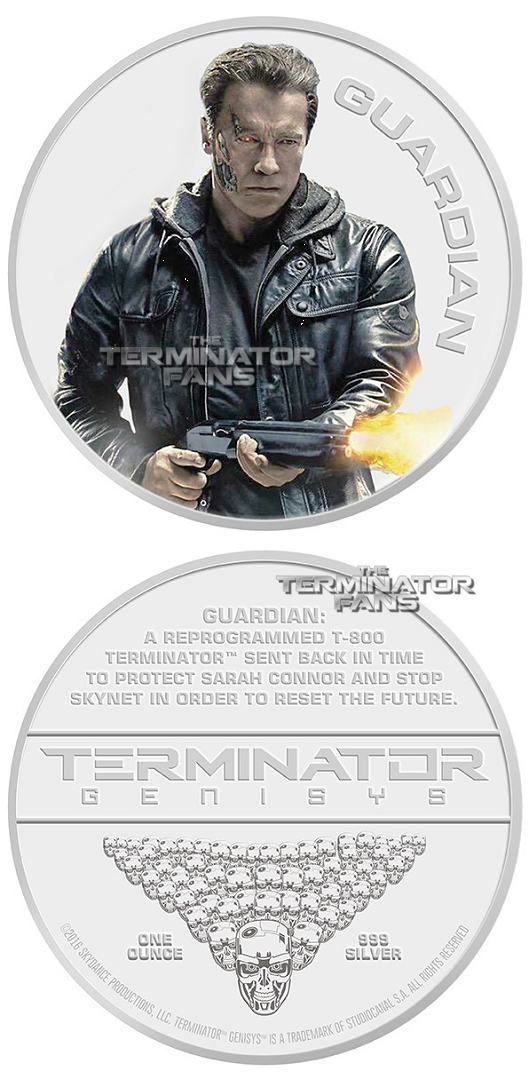 Even if you didn't love Terminator Genisys this coin will be a must have for Schwarzenegger fans and the color design of the coin is pretty cool.
Source: Stardust Silver