Scoop: Arnold Talks Terminator, Matt Smith, Cameron, Predator, Conan, Running Man and more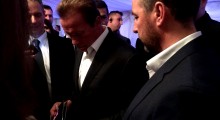 Arnold appeared at 'An Evening with Arnold Schwarzenegger' in Leeds UK. Sadly we were unable to attend but we had 2 correspondents/reporters to keep an eye on things for us. This was a chance for ticket buyers to meet Arnold Schwarzenegger and to enjoy a three course meal in the stunning venue the Organizers… » » »
Can Jason Clarke Save Terminator: Genisys?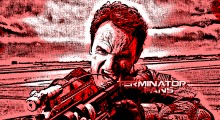 We've all been keeping tabs on the latest Terminator movie; Terminator: Genisys, and we all know how much the right casting can make all the difference between a good movie and an okay movie. Jason Clarke is playing the legend John Connor- the savior of mankind and the free world, a role which has… » » »
Terminator Genisys Airfield Set Location & Flying Action Scenes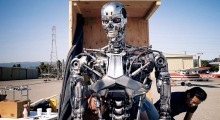 It is known that at some point in Terminator: Genisys; Sarah Connor and the T-800 will acquire a helicopter. It is not know how the flying vehicle will be be utilized as a storytelling device but most likely it will be used to travel from point A to B with some carnage along the… » » »
Scorpion "Father's Day" Review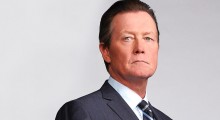 So, what does this episode give its viewers: it focuses on family from one main sub-plot to smaller sub-plots and even to the main plot of the episode itself. It all starts when Drew (Brendan Hines), Ralph's father, returns to town. All of the members of Scorpion, except Paige (Catherine McPhee) and Cabe Gallow… » » »
A Closer Look at the Terminator: Genisys Endoskeleton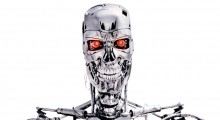 We have managed to obtain an image of the Terminator: Genisys T-800 Endoskeleton featured in the Terminator Collector Magazine Issues of Entertainment Weekly. This Endoskeleton is the new redesign of the classic T-800. A closer look reveals new design tweaks here and there most notably the hyperalloy-combat chassis which has been stated as representing… » » »
Exclusive; Is Matt Smith SkyNet in Terminator: Genisys?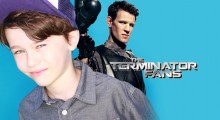 A user on Youtube has uploaded a number of Terminator: Genisys audition tapes that reveal quite a lot about what Terminator is possibly becoming. We have followed this project closely and things become even more confusing or… maybe clearer? Sawyer Bell: SkyNet Hybrid/Young Matt Smith Audition? The character portrayed in this audition is "Dr…. » » »
Happy 56th Birthday to the Mimetic Poly-Alloy Killing Machine; Robert Patrick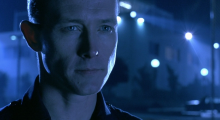 Robert Patrick is a well-known American actor best known to fans as the mimetic poly-alloy killing machine- the T-1000 from Terminator 2: Judgment Day. Today Mr. Patrick turns 56! The liquid metal legend has many admirers world-wide; captivating audiences young and old with his portrayal of one of movie history's greatest villains- a morphing… » » »