J.K. Simmons Says Terminator: Genisys Will Be Good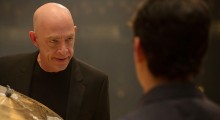 Terminator: Genisys seems like a big cluster of insanity. Rebooting was the first bad sign and now with every piece of news there seems to be yet another thing going wrong or the movie is speculated/judged as being bad. However this viewpoint is not shared by J.K.Simmons. J.K. stated to MSN: "It has a… » » »
Terminator: Genisys Alleged Plot Leak; Aged T-800 is 'The Watchman' & T-2000 Villain?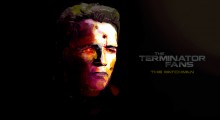 G@BRIELGR@Y 'the mysterious trailer image leaker twitter user' stated to ignore this as it was an old draft of the script. That doesn't mean there might not be remaining elements left in the final draft, so let's check it out. POSSIBLE PLOT SPOILER ALERT! If you read this you run the risk of destroying… » » »
Terminator: Genisys; Child Friendly Version of Terminator?
The Terminator franchise is adult with its movies tending to be rated more towards an R audience. It deserves an R Rating to showcase all it has to offer. There are some fight scenes that need the R Rating so that they aren't watered down too much. There is a reason that PG-13 horror… » » »
30 Years of Termination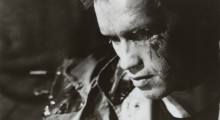 This was the day back in 1984 when 'The Terminator' was unleashed on the public for the first time. The film was made for a budget of roughly 6 million dollars and made lot's of juicy profit for the studios. However the true success of the movie would come in the form of the… » » »
Exclusive: Terminator: Genisys Closed Set Police Cruiser Images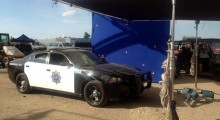 You may have seen set images of the lead actors, all these images are low in quality. We obtained these higher quality images from a closed set of Terminator: Genisys. It is the 30th Anniversary and this is the only fitting gift for Terminator fans wanting more Genisys news. We sent a Terminator with… » » »
Terminator: Genisys; A Psychic Prediction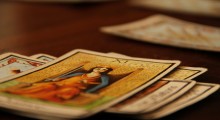 With Paramount and Skydance keeping mum on the subject of Terminator: Genisys; the fans have been shooting into overdrive with speculation and conjecture- the rumor mill is rife with 'what if' 's, leading us to find other means of gaining insight into the new trilogy and the arrival next year of Terminator: Genisys. We… » » »
Is Terminator: Genisys the Final Nail in the Coffin & Another 1984 CGI T-800?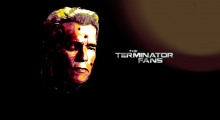 According to #MeetTheMoviePress Terminator: Genisys is going to piss the fans off majorly and they believe that the plot is so bad that they think the movie will bomb and will kill the franchise off completely. This all comes from the word of a reliable source; according to one of the presenters Jeff Snieder…. » » »