By: TheTerminatorFans.com On December 11th, 2012
We are on the hunt for the best Terminator tattoo ever and we think we have a great contender.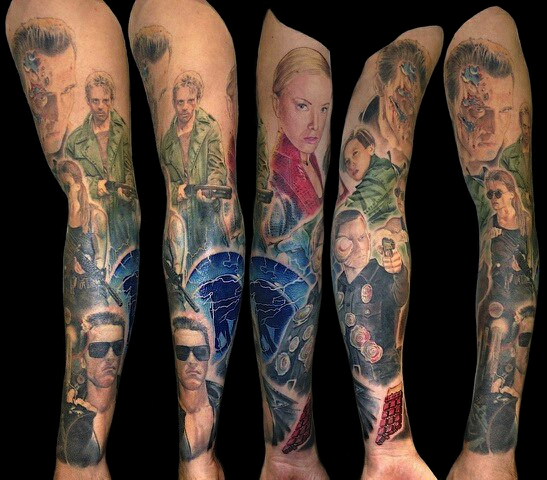 We love the tattoo Ben and the CPU is a great touch.
Terminator fan Ben Parsons (we presume he's a Terminator fan or else he would be extremely mentally ill) has been keeping our community updated with his advancements on his Terminator Sleeve Tattoo.
The Tattoo is not finished yet but Ben promises to share it with us when it's completed.
Do you have a Terminator Tattoo? We are interested in seeing it and sharing it with the rest of our site users.
Send your images and information to webmaster(at)theterminatorfans.com (obviously remove the (at) and replace it with @)