Welcome to our Arnold Schwarzenegger section. This section will grow in time and will be regularly updated. We will also be doing the same for other key members of the Terminator franchise, these pages will come in the future.
Movies:
Sabotage OUT NOW on DVD and Blu-Ray – UK: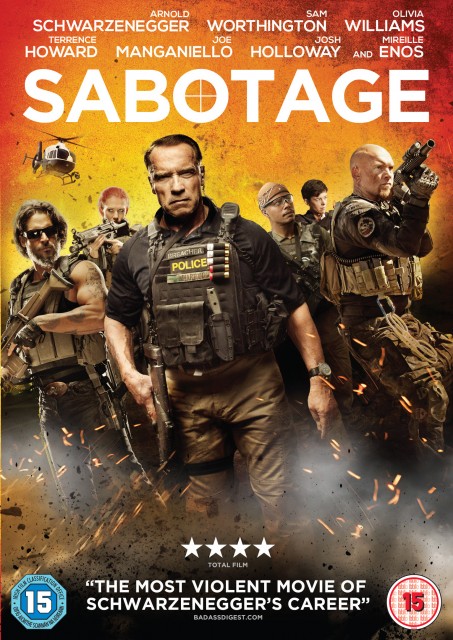 Available now from any reputable retailer


Official Website: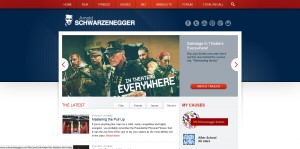 Arnold's official website has a list of all his movies, he also has a team of bloggers and fitness professionals talking about keeping fit etc. There is also a forum for his fans to use.
Schwarzenegger Official Website
|
Official Forums
|
Arnold TV

Latest Movie Release: EX3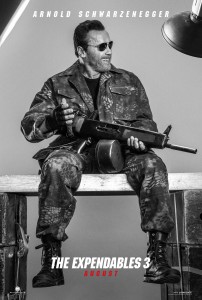 New Team. New Attitude. New Mission. Our favorite tough guys from Lionsgate's upcoming film, THE EXPENDABLES 3, are rolling into theaters for the most FUN event of the summer…and we have an explosive new trailer and banner to share! Featuring the largest ensemble of action stars ever, THE EXPENDABLES 3 team includes original action heroes – Sylvester Stallone, Arnold Schwarzenegger, Jason Statham, Jet Li, Dolph Lundgren, Randy Couture, and Terry Crews …plus brand new badasses – Wesley Snipes, Mel Gibson, Antonio Banderas, Kelsey Grammar, Harrison Ford, Kellan Lutz, Ronda Rousey, Victor Ortiz, and Glen Powell.
Official Website | Watch the 3rd Trailer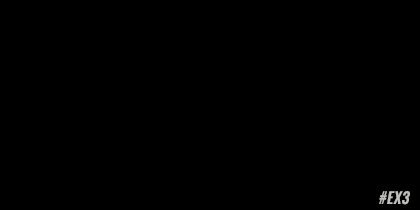 Upcoming Home Release: SABOTAGE on Blu-Ray and DVD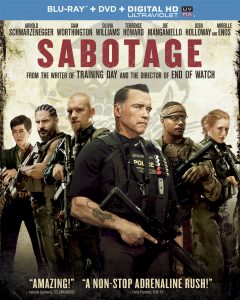 Available on Blu-Ray and DVD 07/22/2014
Arnold Schwarzenegger stars in the pulse-pounding action film Sabotage, from the director of End of Watch and the writer of Training Day. When DEA task force leader Breacher Wharton (Schwarzenegger) storms a heavily armed cartel safe house, rogue members of his team use it as a cover to steal $10 million in cash. But just when they think their secret is safe, agents are killed off one-by-one, and everyone is a suspect, including the squad itself. Co-starring Sam Worthington, Olivia Williams, Terrence Howard, Joe Manganiello, Josh Holloway and Mireille Enos, Sabotage is an explosive tale of betrayal and trust that critics call "a tense, action-packed thrill ride!" (Mark DeCarlo, ABC-TV's Windy City LIVE)
Check out this nice behind the scenes video for a glimpse of one of the special features on the upcoming release.
Check this page soon for more Arnold info!