Interview with T2 3-D: Battle Across Time Animation Director Daniel Robichaud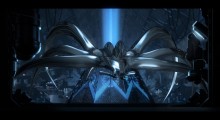 Daniel Robichaud was the Animation Director on the Universal Theme Park ride Terminator 2 – 3D: Battle Across Time; his efforts were focused on the third act (working closely with Jim Cameron) which was completely computer generated,- the first two being a combination of live action footage and various types of effects. Act 3… » » »
Exclusive: T2 3-D: Battle Across Time Home Release is Now a Technical Possibility!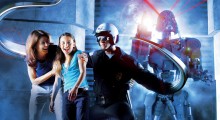 Daniel Robichaud (Animation Director on T2 3-D) worked closely with James Cameron while working at Cameron's VFX company; Digital Domain to bring fans a fully 3D third and final Act for hit theme park ride/attraction T2: 3D. In an upcoming Exclusive interview with TheTerminatorFans.com Daniel Robichaud was asked the following question: TheTerminatorFans.com: Many fans; due… » » »
SCOOP: T2 3-D Animation Director Interested in Working on a New 3D Terminator Ride!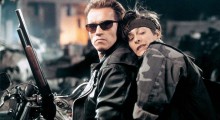 Daniel Robichaud worked closely with James Cameron while working at James Cameron's VFX company; Digital Domain, to bring the inside of SkyNet and the deadly gigantic spider ~Terminator T-Meg (T 1 million) to life for theme park visitors across the world in the highly successful 'T2 3-D: Battle Across Time'. In an upcoming interview… » » »
GB Posters; The Ultimate Dystopian Movie Timeline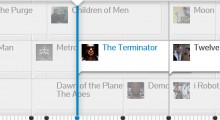 If you love Sci Fi movies then GB Posters have done a pretty definitive timeline of movies and the timeline obviously includes installments of Terminator and the likes of RoboCop and The Running Man to name but a few! The timeline was developed and created by marketing specialists Quba for GB Posters. View the… » » »
T2: Judgment Day Terminates the Competition on Lionsgate Unlocked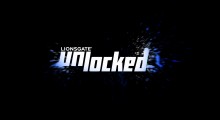 John Flickinger – The Flick Pick Presents the Top 10 Action Movie Scenes created exclusively for Lionsgate Unlocked. Terminator 2 has successfully taken and defended its action crown; fighting off some pretty hefty competition. Lionsgate Unlocked is the premiere Youtube channel for original content, clips, and behind the scenes all from Lionsgate. Lionsgate are… » » »
Terminator Genisys Schwarzenegger T-800 Battle Damage Make-Up Test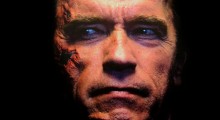 The image below is one of the stages of Battle Damage Arnold Schwarzenegger will receive in Terminator Genisys. Obviously early on damage because we all know the filmakers love to gradually peel his flesh away as the movie progresses… The above image has been manipulated by TheTerminatorFans.com for a little polish (only color levels… » » »
Schwarzenegger Outbids Terminator Fans on T2 Mosaic Art Piece in Leeds UK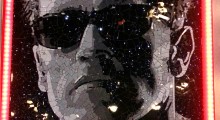 The Entertainernator is a machine programmed to entertain and first graced TV screens as enemy of the Hoffinator on Britain's Got Talent. The Entertainernator also helped us to do some contests and promos in the past especially when he went and tracked down Linda Hamilton for us for a convention video special. He was… » » »