September 16th, 2012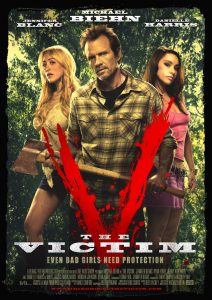 We have been covering this movie for a while and finally it has been released.  Written and directed by Michael Biehn 'The Victim' is the directorial debut of Michael Biehn, known to Terminator fans as the iconic Kyle Reese assigned to protect Sarah Connor in the year 1984 from a big ugly Austrian guy who smells like a dead cat.
Michael Biehn basically decided he wanted to make a small gritty grindhouse movie and 'The Victim' is the result.  Michael Biehn not only wrote and directed the movie but he stars in it too and his characters name in "The Victim' is… Kyle. The biggest question of all though is… is Kyle good… or the complete opposite?  The movie also co-stars his wife Jennifer Blanc Biehn and we can easily connect her back to Terminator because she starred in the Jim Cameron creation 'Dark Angel'.
The couple formed a new movie production company 'BlancBiehn Productions' to distribute  'The Victim'.  They are now working together on a new movie 'Treachery'.
We have 4 copies of the movie on DVD (Region 1) up for grabs.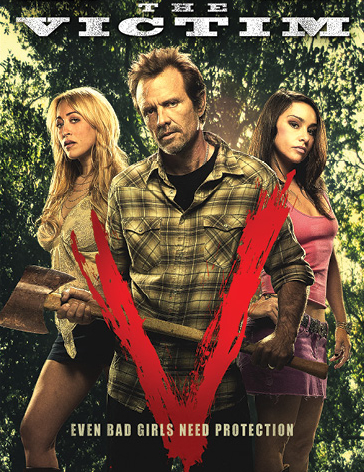 CONTEST NOW CLOSED

Winners:
Jane Simpson – UK
Diana Blackmore – US
Josh Pilmire – US
Agnetha Svensson – SWEDEN
Related Posts via Categories
Categories: Kyle Reese • Michael Biehn