October 3rd, 2012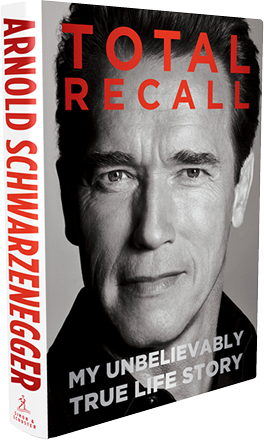 Total Recall: My Unbelievably True Life Story has been flying off the book shelves and Schwarzenegger has even been book signing.
The book itself will account the life of Arnold Schwarzenegger, his triumphs, his failures and for fans of the Austrian Oak's leather clad outings we are sure there are a few tales to tell including the following…
Arnold has been doing a few interviews in regard to the book and some of the subject matter featured inside. Arnold reveals how he had an disagreement with James Cameron on the set of The Terminator (1984).
The following video features Arnold Schwarzenegger discussing the line "I'll be back" and his original disagreement with James Cameron over delivering the line due to fear of his pronunciation of the word "I'll".
One of the most anticipated autobiographies of this generation, Arnold Schwarzenegger's Total Recall is the candid story by one of the world's most remarkable actors, businessmen, and world leaders.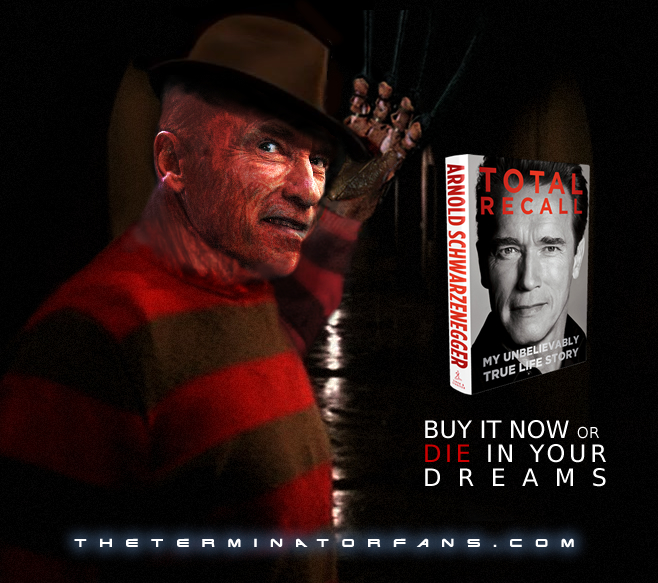 If you wish to order a copy of Arnold Schwarzenegger's autobiography then click the book below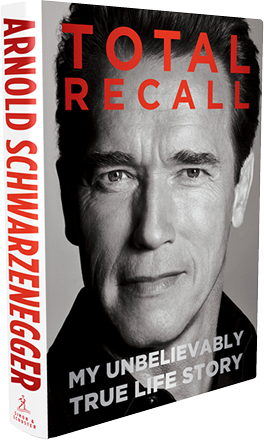 Related Posts via Categories
Categories: Arnold Schwarzenegger • Behind The Scenes • Books • James Cameron • T-800 • The Terminator (1984)