October 30th, 2012
The hype has begun… In our last T5 Article it was confirmed by @Schwarzenegger that T5 is being written (script) and that filming is expected to begin within the year and that he was up for it!
Back in August Megan Ellison (current owner of Terminator) tweeted the following with what we think is an underlying message for fans to be patient for upcoming news (hopefully good things come to those who wait). Terminator Salvation (2009) was a total rush job and went into development hell because of that and other issues.
Sarah Connor: "What did he just say?"Gas Station Attendant: "He said there's a storm coming in."Sarah Connor: (sighs) "I know"Be patient.

— Megan Ellison (@meganeellison) August 18, 2012
Then today finally a tease to upcoming news!
On October 30th 2012 Annapurna Pictures Tweeted:
"The whole thing goes: The future's not set. There's no fate but what we make for ourselves." -John Connor, Terminator 2 (news is coming)

— Annapurna Pictures (@AnnapurnaPics) October 30, 2012
We followed up the Annapurna Tweet with…
Could Paul Thomas Anderson be the director of Terminator 5? @annapurnapics @cigsandredvines He did say he always wanted to make a T movie!

— The Terminator Fans (@terminatorfans) October 30, 2012
We could be wrong but Paul Thomas Anderson has been getting cozy with Annapurna Pics recently because he has been working with Megan Ellison on 'The Master' and because he has expressed that he wishes to direct a big Hollywood blockbuster but doesn't seem to get hired for those types of jobs because he focuses on a strong story (something the last two Terminator movies lacked).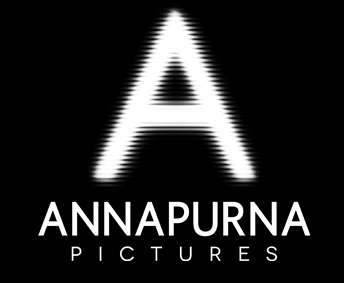 The reason we are connecting Paul Thomas Anderson to T5 is he has mentioned the franchise in the past. He made a famously brief stab at film school at NYU, quitting after two days because one professor dissed Terminator 2 and another gave him a C for a prose sample that was actually written by David Mamet.
PTA mentions T2:
So what will the news be about? The start date for filming? The director? The Title of the movie? Who is writing the script? Bill Wisher?  Whether it will be a sequel or a reboot… Will Arnold play a human or the much wanted evil machine seen in the first movie? Keep your eyes glued to this site to find out!We'll be back! Sooner than you think!
Related Posts via Categories
Categories: Annapurna Pictures • John Connor • Production Company • Terminator 2: Judgment Day (1991) • Terminator 3: Rise of the Machines (2003) • Terminator 5 • Terminator Salvation (2009) • Writers