Looking to connect to Terminator and the fan base? TheTerminatorFans.com use 3 primary social network accounts and our staff are only happy to hear about anything Terminator related!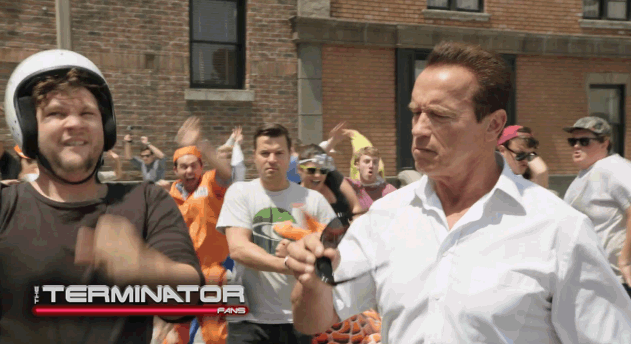 Facebook:
Be counted and head over to our official Facebook Fan Page, like and subscribe to notifications to make sure we appear in your news feed so you always have the latest Terminator news in your feed. Meet other fans and discuss the latest news, share pictures of your collectibles, win prizes and more.
Twitter:
Follow us on twitter for varied content from TheTerminatorFans.com and tweet us about anything Terminator. If we like your tweet we mat RT it and get your comments or opinions out there that little bit more!
Google+
If you use Google+ our content is is also accessible. Google+ continues to offer an alternative to Twitter and Facebook with a slow growing popularity. +1 and follow us today.
Join us on all 3 social networks to talk about Terminator and to celebrate the past, present and future of the Terminator Franchise.