By: TheTerminatorFans.com On January 11th, 2017
A Terminator Fan by the name of John Smith made us aware of a unique image of Michael Biehn (the one and only Kyle Reese) in what is claimed by Orion Pictures to be Michael Biehn as TERMINATOR. Now, all kinds of thoughts started to race through our minds ranging from possible deleted scenes for a twist ending to the original Terminator movie (The Terminator – 1984) or perhaps a pre-production pitch photo for a proposed Terminator 2 which was, according to DMG on a blog post, originally in planning in late 1984 on a proposed budget of 12 million dollars.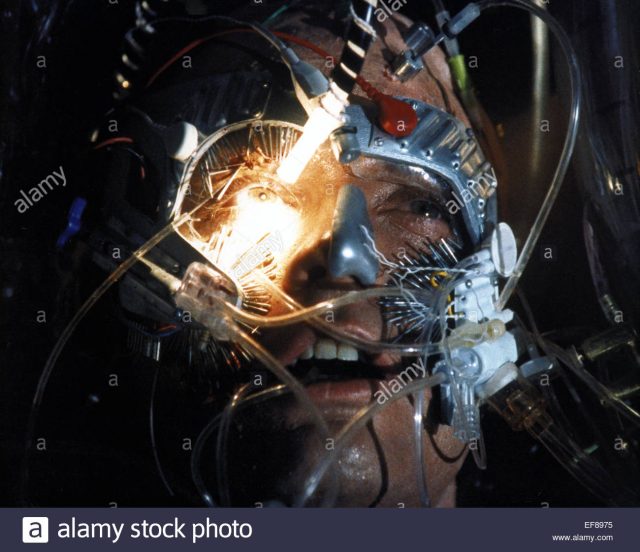 Photo description on Alamy.com
MICHAEL BIEHN AS Terminator FILM TITLE THE TERMINATOR DIRECTED BY JAMES CAMERON FILM COMPANY ORION PICTURES 26 October 1984 **WARNING** This Photograph is for editorial use only and is the copyright of FILM COMPANY ORION PICTURES and/or the Photographer assigned by the Film or Production Company & can only be reproduced by publications in conjunction with the promotion of the above Film. A Mandatory Credit To FILM COMPANY ORION PICTURES is required.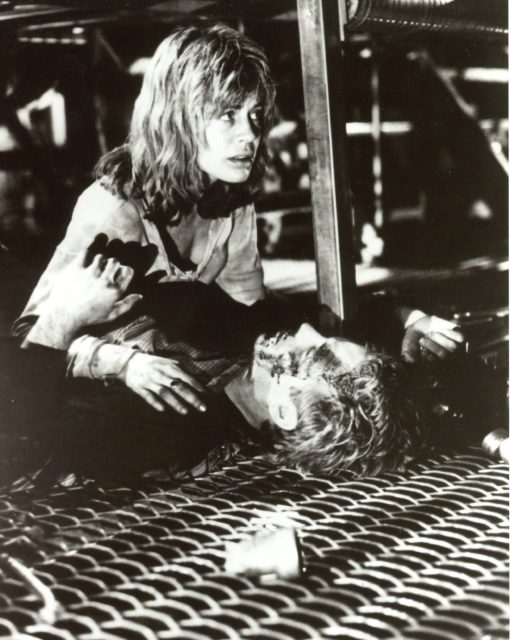 So, did Cyberdyne Systems take Kyle Reese's corpse/unconscious body in a quest for information on the futuristic/cybernetic artifacts (T-800 remains) found in their robotics factory? Was he really dead, was he in a coma, was someone from the future lurking in the year 1984 to transform Kyle Reese into a Terminator? Was Michael Biehn indeed set to play The Terminator in a sequel… we just had to find out!
A very close source to the production of 1984's The Terminator put it bluntly:
It's total BS.
So why would Orion pictures be trying to sell this picture on the back of THE TERMINATOR name and production? Claiming the picture had been taken on the 26th October 1984 (the release date of the first Terminator movie). Perhaps this is an archival mistake/error; as we trust our source! Maybe this photo is from another movie or a pitch for a movie that didn't go into a final phase of production starring Michael Biehn in a title role.
Regarding DMG claiming a sequel was planned for The Terminator in late 1984.
DMG (the production company releasing T2 3D) stated the following trivia in a blog post titled 10 Tidbits about T2
1. When the project was first announced in late 1984, the projected budget was $12 million. The final budget was $102 million, which at the time made it the most expensive movie ever.
Our source also debunks that claim also:
Orion hated the film and didn't want to make a sequel.
Orion obviously did not understand just how special The Terminator was- otherwise they would have been begging James Cameron and Gale Anne Hurd to make Terminator 2 right away, or at least straight after Aliens! What we know as T2: Judgment Day could have been the third film and we would have had our complete trilogy!
We all know that James Cameron, Gale Anne Hurd were completely busy making Alien sequel Aliens (1986) together.
Orion basically saw The Terminator as a downright gritty exploitation movie and if they had had their way then Terminator would not have been the same movie; Arnold Schwarzenegger would have been Kyle Reese and O.J. Simpson would have been an athletic Terminator leaping around the place.
The lesson of the day is misinformation and archival errors can cloud fact and most fans really love the truth.
So now we know that this is not an official Terminator still,- what do fans think about the concept of Kyle Reese being kept alive and becoming a Cybernetic brainwash experiment? Would you like to see Michael Biehn make a comeback with the Terminator franchise like the plans to bring him back in Alien 5?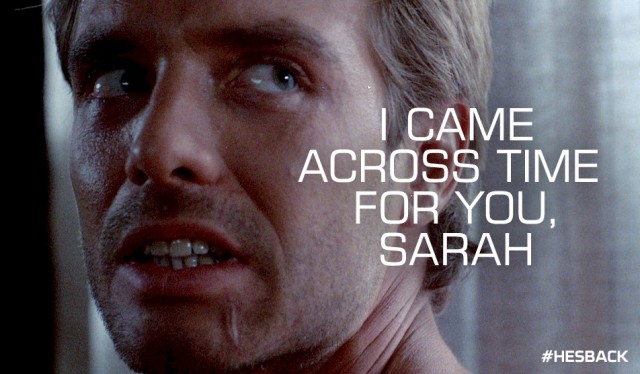 Could this be an interesting plot for a future Terminator movie starring Linda Hamilton (Sarah Connor) and Michael Biehn (Terminator Kyle Reese)? Could it be the even darker ending to the love story we all know and care about? Let us know in the comments below!
Update:
The image of Michael Biehn credited as being from The Terminator is from a movie called Time Bomb (which is apparently hard to track down in the US) released in 1991! Here is a poster of the movie released in Thailand and the trailer below!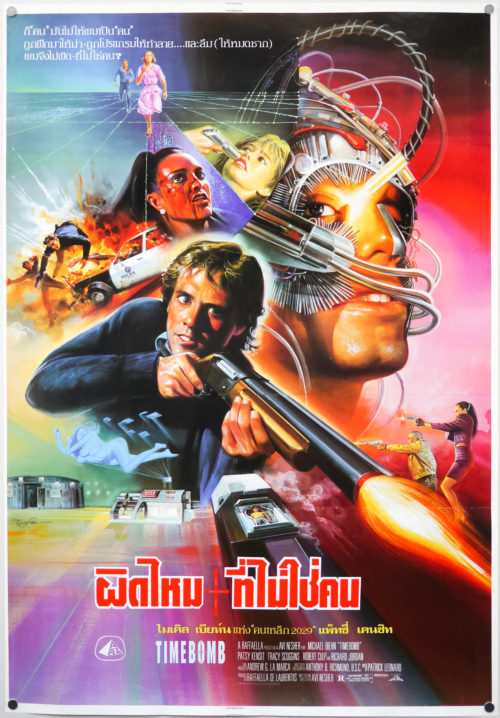 MGM is an off shoot of Orion so…
Mystery solved!