By: TheTerminatorFans.com On September 24th, 2016
We are excited to bring you an exclusive clip of Linda Hamilton as Layla in "Shoot Me Nicely".
---
Writer / Director Elias Plagianos says:
Working with Linda was really a dream come true. She is an amazing actress with incredible range and great comedic timing. She is also a wonderful person and collaborator, and I can't wait to work with her again!
Shoot Me Nicely will have its premiere in New York City in November, and then will settle on a home release on the small screen where it will be available to viewers internationally sometime in 2017.
Synopsis:
When photographer Sean Wheeler (John Behlmann) inadvertently exposes a conservative talk show host's (William Sadler) "little" secret, his already complicated life gets unhinged.
It is nice to see Linda doing comedy, she is a diverse actress and never wanted to be totally type cast as an action hero although she played the role to perfection in Terminator 2: Judgment Day.  Linda has other projects in the pipeline and of course we look forward to seeing her in Shoot Me Nicely in 2017 as well as seeing THE REAL Sarah Connor back in theaters in 3D!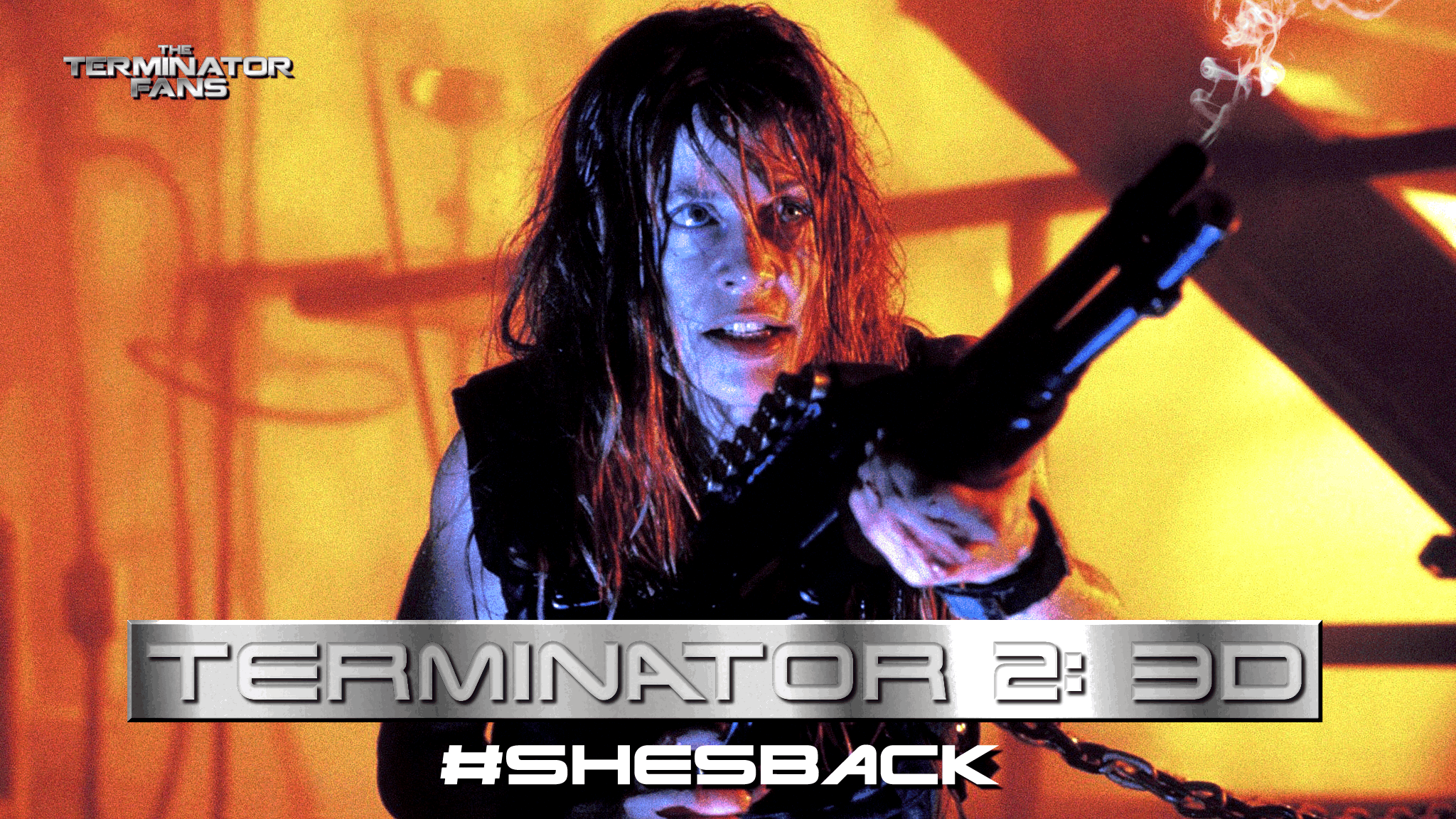 The last time we saw Sarah Connor was also in 3D back in 1996 in T2 3-D: Battle Across time! We also heard her voice in 2009's Terminator Salvation!
We really adore Linda Hamilton and miss her carrying of the torch of the human story of terminator,- we don't want another Sarah Connor, we don't want Linda Hamilton to pass the torch either; we want her to take it back and to introduce us to the great military leader, her son, John Connor. T2 sequel/requel with Hamilton. Please, Hollywood, we need the mother of the future to take back the future and put this franchise back at the top.
Stay tuned to TheTerminatorFans.com for more Linda Hamilton content and news relating to her return to the big screen as Sarah Connor in Terminator 2 3D and expect more updates on Shoot Me Nicely.
2017 is a great year for Linda Hamilton Fans #SHESBACK